This May, we have added several key enhancements to Tricentis qTest Agile Test Management. Keep reading for the details of the latest qTest update, including a new administration experience, improved integrations with both Tosca and Jira, and changes to the qTest UX that make Agile testing easier than ever before.
Faster qTest administration
qTest user groups have been making test management administration easy, and now we've made it even easier. Administrators can now assign projects to users based on their user groups. Watch the video to see how it works:
This capability allows you to administer everything you need from one space within qTest, meaning your teams can get to testing even faster than before.
Keeping your Jira integration seamless
Atlassian recently released a feature that allows Jira admins to limit the volume of inbound and outbound traffic on their Jira instances. If your Jira admin turns this feature on, it could affect your team's ability to send and receive updates with qTest.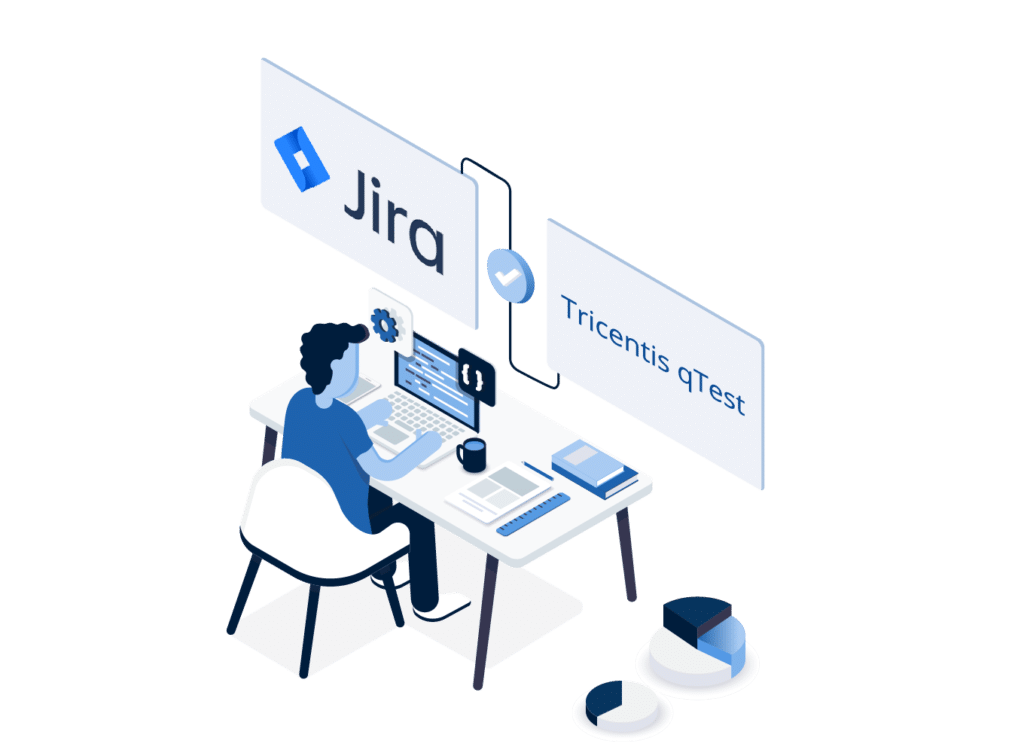 We have introduced a capability on our end to ensure that your Jira integration remains as seamless as ever. If your Jira admin has made these changes in Jira, qTest will now notify you and outline the necessary changes to your Jira integration. This way, your teams have a better understanding of possible delays, and you can make sure that your seamless integration isn't interrupted.
More improvements to the qTest-Tosca integration
We continue to add more functionality to the qTest and Tosca integration. In our last release, we introduced a more comprehensive test case export process from Tosca to qTest. With this release, we are continuing to make improvements — making the relationship between your testing and automation tools more seamless.
Improved test case visibility
We received feedback that Tosca users were looking for more visibility into qTest Test Cases while working from Tosca. With this qTest update, we have added an extra layer of visibility with hyperlinked test cases.
Now, you can right-click on any Tosca test case that has been exported to qTest and see that test case in qTest. This gives Tosca users that extra layer of visibility, while also making it faster and easier to access test design and automation.
Export more than before
In addition to the export feature that we introduced in the last release, we now allow Tosca users to export multiple test cases at a time. This means that Tosca users can export an entire list of nested folders and test cases into qTest. We have built this export so that your Tosca folder structure will be reflected in qTest, and your test cases will stay more organized across both tools.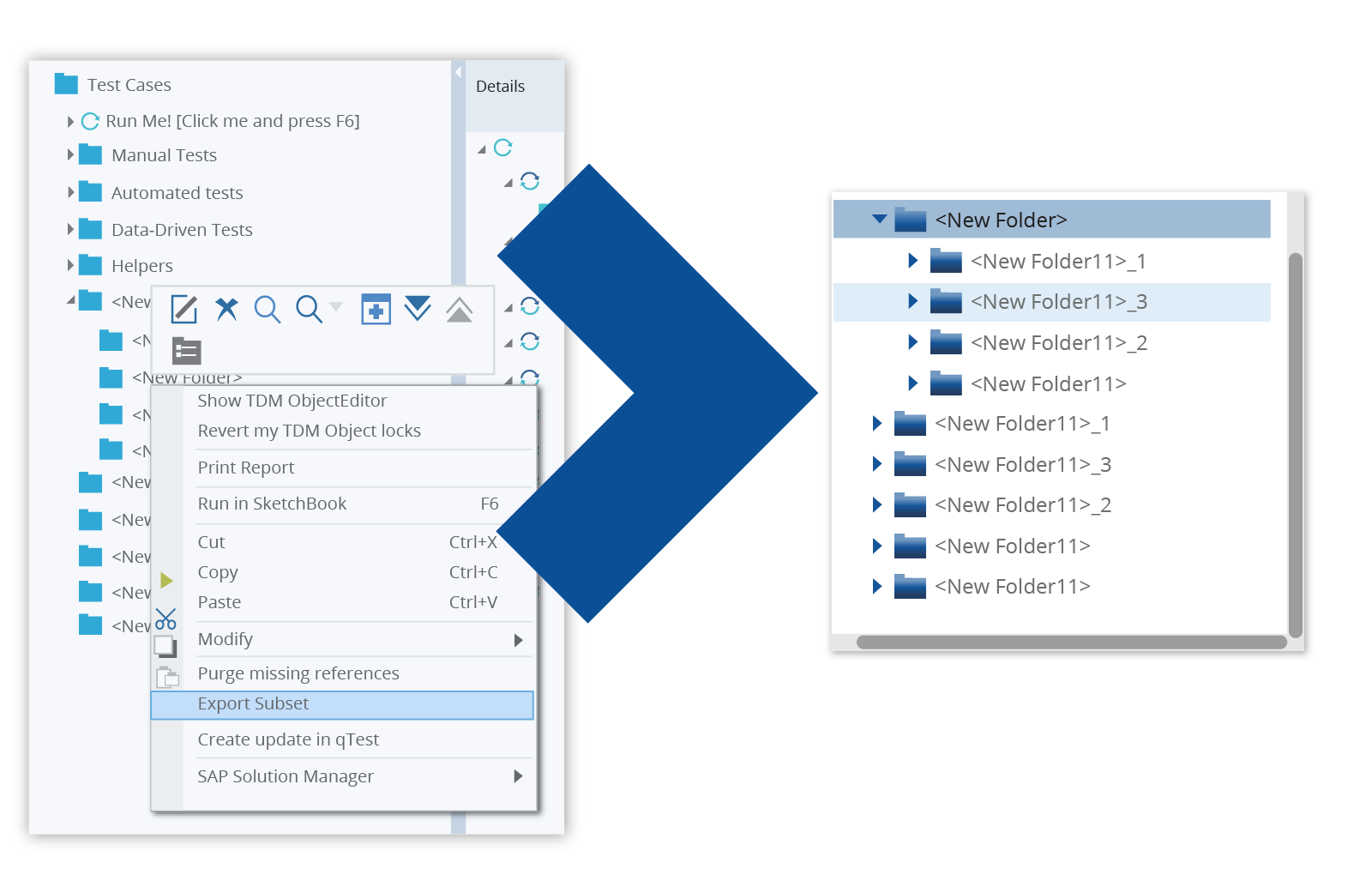 Simplifying your experience with a better UX
We have also updated the qTest UX in order to boost performance, which benefits test execution in particular.
We have brought all tree leaves (test runs) into the main grid on the right. Users will be able to copy, paste, delete, and reorder their test runs in any way that they want.
We have also added in a copy-paste capability from the grid into the tree. This applies to the Requirements, Test Design, and Test Execution tabs. This new feature allows you to reorder your test runs, in bulk, however you want.