We're excited to unveil several new innovations across the Tricentis platform in September's release wave — from cloud-based test execution technology to self-healing AI to smart impact analysis for Salesforce.
As part of our mission to deliver state-of-the-art enterprise application testing, we have also extended our support for the newest SAP applications and added enhancements to ServiceNow test automation. Users can also experience a smoother workflow through improved product integrations between NeoLoad, qTest, and Tosca.
This release wave includes updates to Tricentis Tosca 14.3, Tricentis qTest 10.5, Tricentis LiveCompare 4.5, Tricentis NeoLoad 7.11, and Tricentis Test Automation for ServiceNow 2.26.
Enhanced enterprise packaged application testing
Test automation capabilities for new and upcoming SAP applications
Through our partnership with SAP, Tricentis, and SAP engineers work together to build test automation support for new or updated SAP functionality before it is released to customers. In this release, test automation support has been added for:
SAP UI5 versions 1.90, 1.91, 1.92, and 1.93
SAP SuccessFactors First Half 2021 release
Additional SAP Fiori and SAP NetWeaver UI elements
SAP test case prioritization in LiveCompare and Tosca
When multiple test cases exist in Tosca for a given SAP transaction, LiveCompare now intelligently ranks them, de-prioritizing stale/low-value tests. Given that some transactions can have dozens or hundreds of matching test cases in Tosca, this optimization can reduce the number of tests you need to run for an SAP change by 80% or more.
Improvements to SAP HANA upgrade analysis in LiveCompare
Customers upgrading SAP HANA versions can now benefit from additional analysis of custom code and web apps, including SAP Fiori.
Improved user experience for smart impact analysis reports in LiveCompare
You can now click through to impacted objects, users, and other useful information from the front page of impact analysis reports.
Tech preview of smart impact analysis for Salesforce
Introducing the tech preview of smart impact analysis for Salesforce, available in LiveCompare 4.5. You can now compare Salesforce orgs, detect changes, and provide a detailed analysis of impacted objects. This new capability identifies what's changed and highlights the most at-risk capabilities to test.
With our Tosca and qTest integrations, you'll also have complete visibility into your test coverage and gaps. With smart impact analysis for Salesforce you can de-risk your most business-critical processes and test what matters most, with much less effort.
Want to learn more? Register for our webinar on September 21 to see a live demo of smart impact analysis for Salesforce!
Enhancements to Tricentis Test Automation for ServiceNow —
Tech preview: Test mobile workflows for ServiceNow to ensure optimal user experience
Our app-native test automation offering Tricentis Test Automation for ServiceNow 2.26 now supports mobile testing! With ServiceNow's growing presence in the mobile app space, we empower users to test their mobile workflows end to end. If you have ServiceNow's mobile app deployed and are looking to test digital workflows end-to-end, reach out to us and request a demo.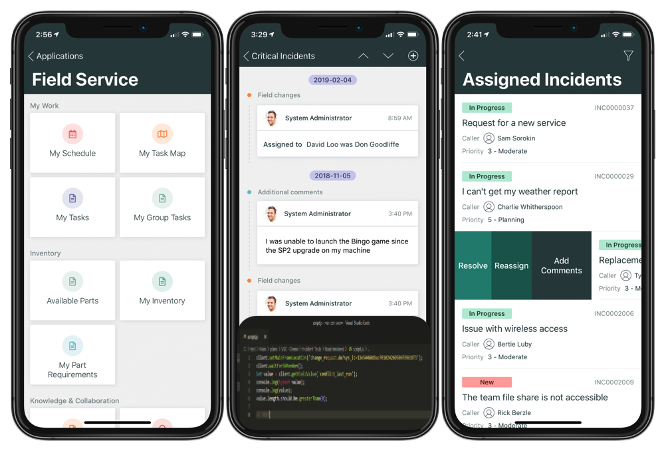 All roads lead to Rome: Support for the ServiceNow Rome upgrade coming soon
We're days away from ServiceNow announcing the general availability of their Rome release. The release highlights enhancements across all their workflows for Creator, IT, Customer, and the Now Platform. We're working with ServiceNow to ensure your road to Rome is a smooth ride. Tricentis Test Automation will support the ServiceNow Rome release out of the box including custom workflows. We'll have version compatibility available for you soon to test your upgrade. In boca al lupo!
New innovations for test automation
We're excited to announce the tech preview of Self-Healing AI in Tosca 14.3! This capability is available for the TBox and Vision AI engines as an opt-in feature. As part of our mission to embed AI across the Tricentis platform, we combine both engines' self-healing technologies to bring resiliency, ease of use, and stability of test automation to the next level.
Tosca's TBox self-healing is enabled by setting up the appropriate Test Configuration Parameters. When scanning an application, Tosca picks up additional technical properties to identify a specific control. If a test step fails, Tosca displays in the execution logs which properties it used to heal the step. You also have the option to save this information for future test executions.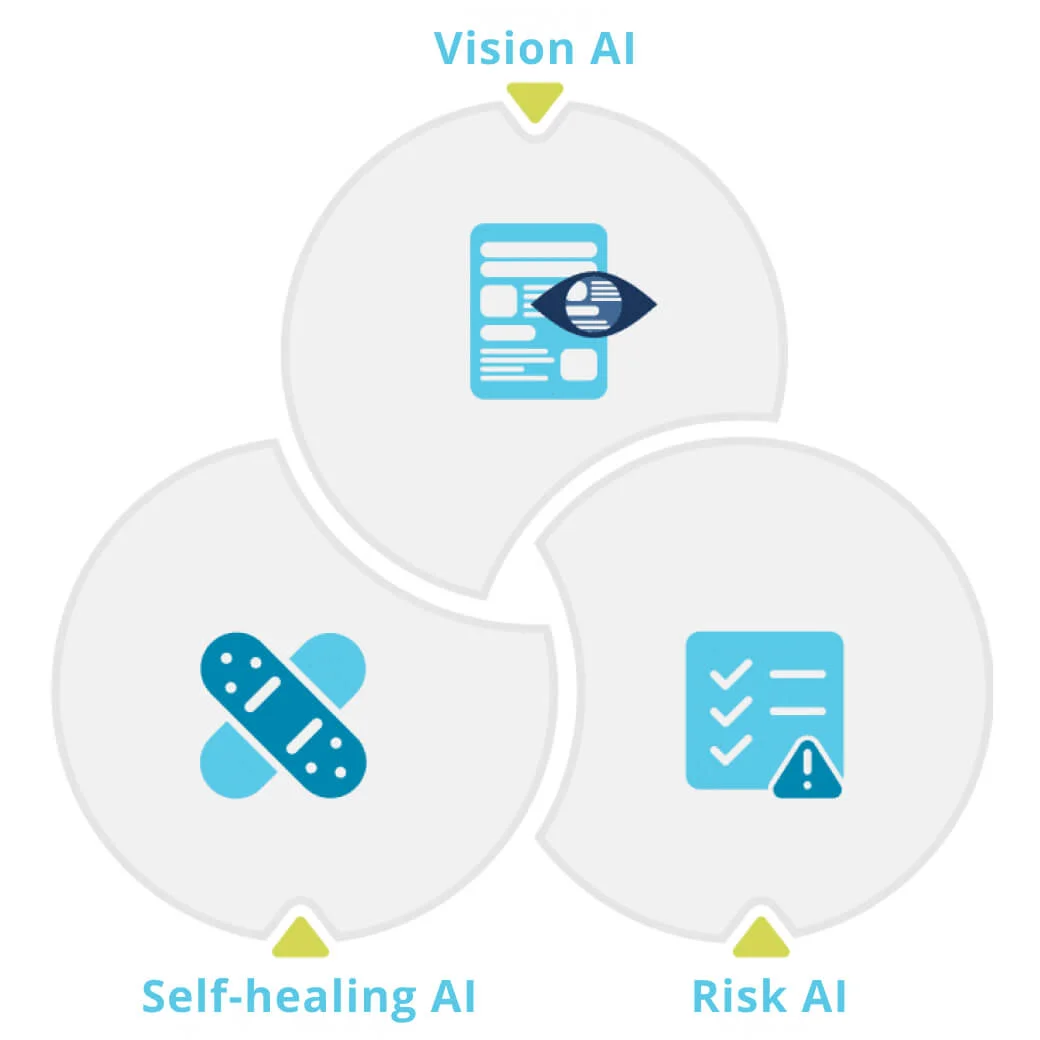 Vision AI self-healing focuses on the UI layer of an application. If a button changes shape, color, name, or location, Vision AI is able to detect the adapted object by comparing a baseline detection with a subsequent detection using machine learning. To use Vision AI self-healing, you have to create a self-healing recovery scenario.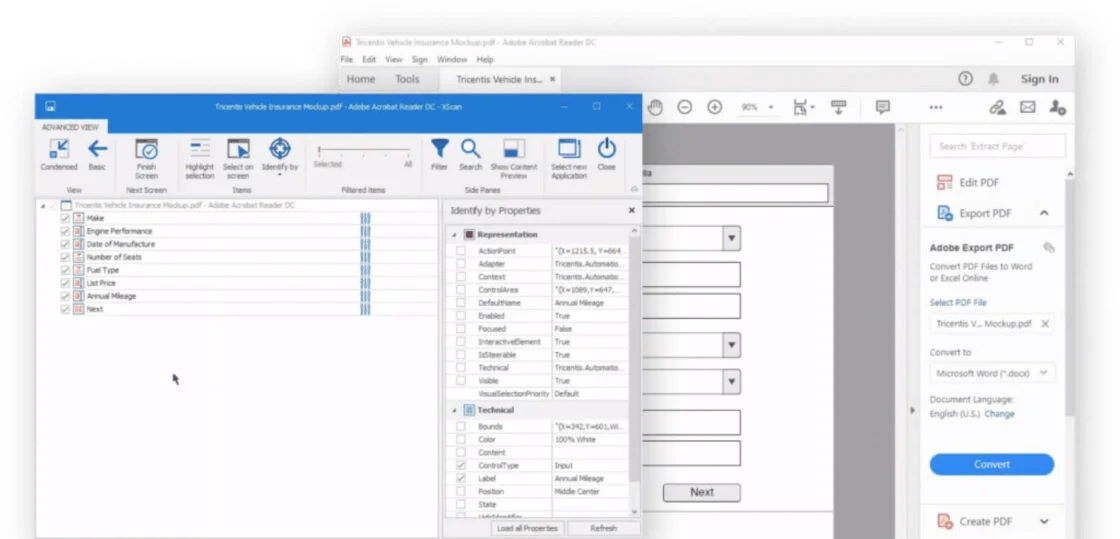 Curious to know more about how Self-Healing AI works in Tosca 14.3? Register for our upcoming webinar on September 21 and hear the latest insights from our product managers.
Tech preview of Elastic Execution Grid
Elastic Execution Grid is our next-generation, cloud-based test execution technology that runs thousands of test cases in minutes by dynamically provisioning the infrastructure needed — helping you to scale more, test faster, and get reliable, high-speed results on your releases.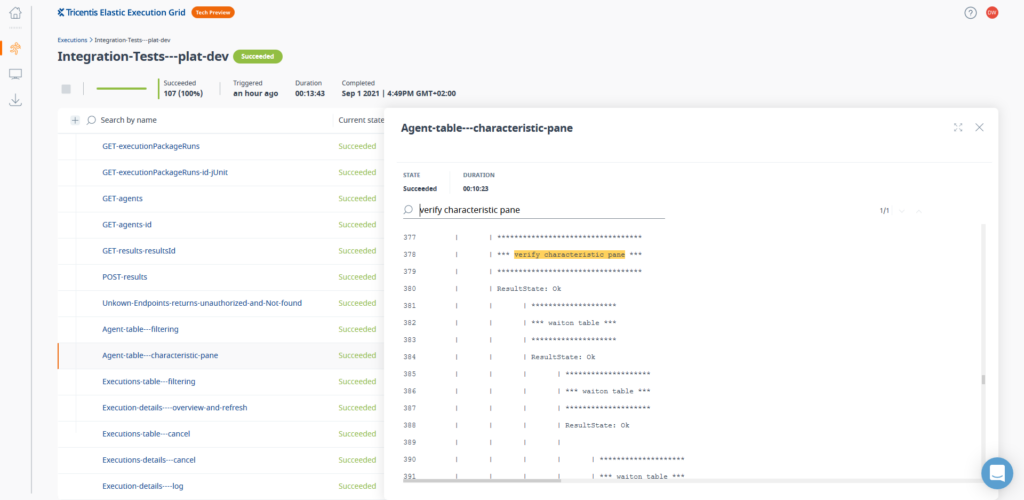 To learn more, read our documentation, or create an account here. Begin experimenting with the latest capabilities and witness the benefits of Elastic Execution Grid:
Fast and reliable — get reliable results within minutes, no matter how many machines you have, or how complex your tests are.
Framework-agnostic — use Elastic Execution Grid with a variety of test frameworks, such as Tricentis Tosca, software of other vendors, or open-source products.
Smart — smooth automation and recovery eliminate flaky tests.
Improved user experience in Tosca
In order to improve the user experience of Tosca for first-time users, we launched the new Guided Tour. This new tutorial explains how to create and run your first automated test case in Tosca using the Insurance sample application — in minutes!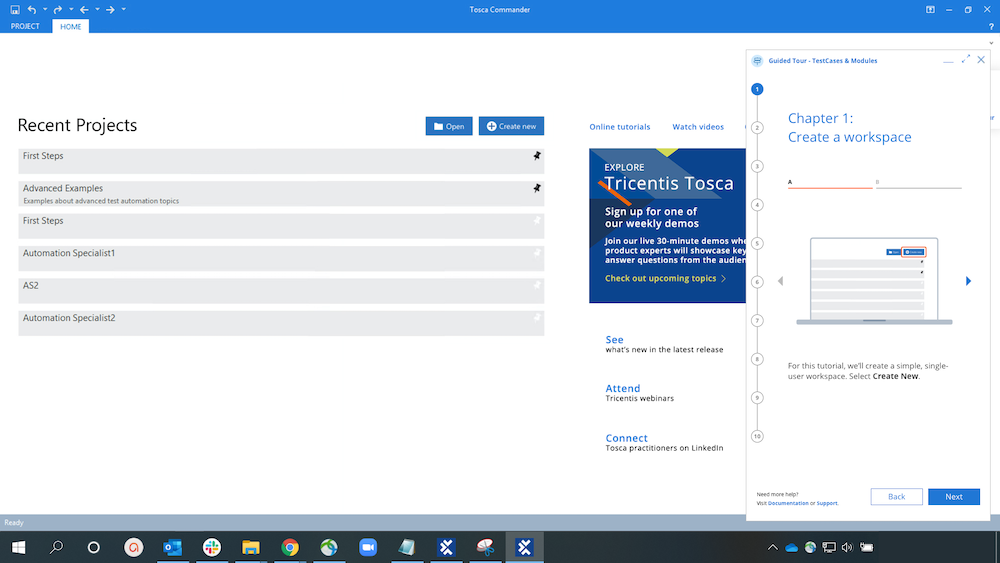 Take a sneak peek of the Guided Tour in Tosca 14.3 and send us your comments in the Tricentis Idea Portal.
Enhancements to mobile, Update Service, XBrowser, and TextStream capabilities
Mobile: You asked for it, now you have it at your fingertips! Tosca supports test automation for mobile applications that are developed in Flutter and React Native framework. This is a great benefit, as there is currently no automation driver for Flutter available in Appium yet. Read here for more information. We also enhanced object recognition methods by providing the possibility to use XPath locators for steering mobile apps.
Update Service: Based on research with 40+ customers, we built the new Update Service, a central repository that enables you to keep up with the latest Tricentis Tosca updates and versions in a much faster and easier way. Instead of downloading entire versions of Tosca, you now have the capability to download separate components or engines, leading to more flexibility, faster deployment, less disruption, and saved resources. Check out the manual to learn more.
XBrowser: Tosca now fully supports test execution and scanning against Edge Chromium in Terminal Server or WebDriver environments.
TextStream Engine 3.0: You can now open, close, save, or manipulate the content of a text stream using TBox.
Improved NeoLoad product integrations
Tricentis qTest integration: We introduced a new option to create defects in qTest when NeoLoad SLAs are breached. The URL to qTest that is inserted in NeoLoad reports now targets the qTest test run.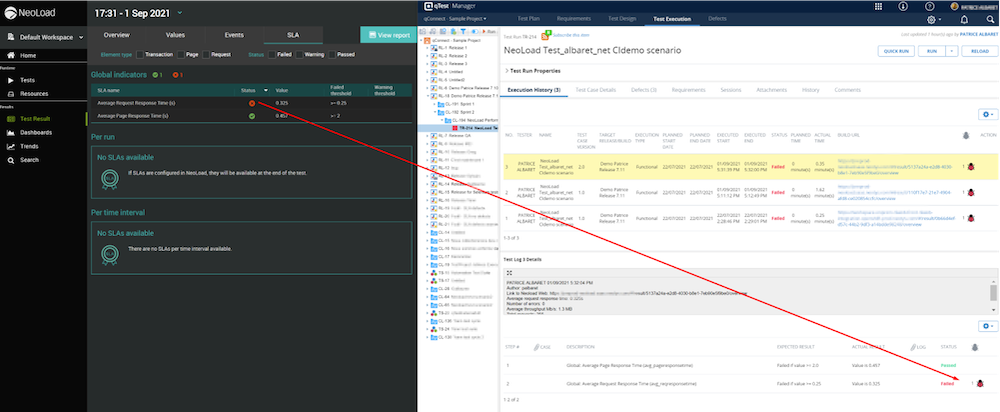 Tricentis Tosca integration: Tosca can send end user experience metrics to NeoLoad. Compatible with Tosca 14.3.
Dynatrace integration: Dynamic monitoring now creates counters during a test to observe and optimize within auto-scaling systems. Now any change in the infrastructure under test is reflected in NeoLoad. For example, when a new container is started during a load test session, it will be added to NeoLoad, and in a case where the environment is sized down, the chart corresponding to the component (a Docker container) is stopped. Other Dynatrace enhancements include an option to handle self-signed certificates for a Dynatrace instance deployed on-premises and the ability to set a proxy specifically for the Dynatrace integration.
Enhanced product security and compliance capabilities
Tricentis qTest 10.5 introduces numerous enhancements for security and compliance.
FIPS 140-2 compliance. With v10.5, qTest complies with this federal processing standard for security, complementing our existing SOC 2 Type II compliance certification.
OAuth 2.0 support for APIs. OAuth 2.0 support makes it easier to ensure only authorized parties and services are accessing testing data from qTest. In 10.5, you have the option to configure your Access and Refresh Tokens within the qTest Authentication Settings.
VERA integration enhancements. For our customers in the life sciences, new VERA integration enhancements make it easier to manage linking and traceability to specific requirements.
New product deployment and licensing options
NeoLoad is licensed on a virtual user (VU) basis, meaning each license accounts for how many VUs can be generated as load to stress a system under test.
The VU licenses are used ongoing for continuous performance testing. To account for the use case where teams need to have less frequent very high load testing, NeoLoad now also offers complementary virtual user hour (VUH) licensing to bring high flexibility for occasional high volume tests.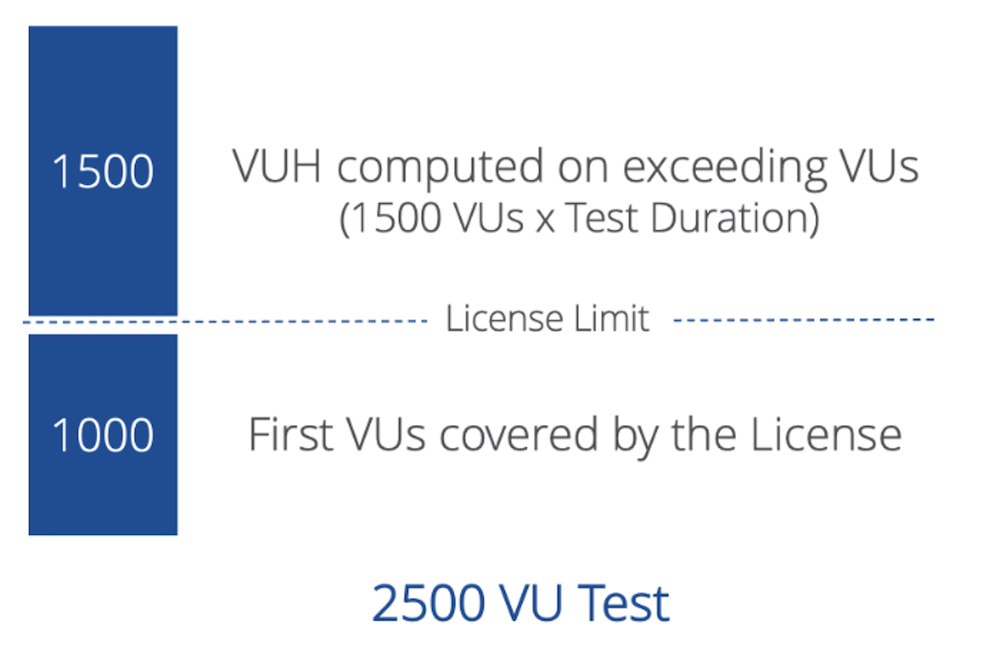 VUH licenses can be added to a VU base license to optimize license cost for a broad range of use cases. Examples include spikes in load from Black Friday shopping or during open enrollment season for insurance companies.
VU and VUH licenses can be managed, administered and used dynamically from NeoLoad. With VUH activated, you can set a number of VUs in a test higher than your VU license quota, and NeoLoad will dynamically compute the number of VUH needed "on top" of your VU license. For instance, if you want to do a one off 2,500 VU test but your VU license is only for 1,000, you can use 1,500 VUH licenses to combine with the existing 1,000 licenses to reach the 2,500 VU test.
You can also check NeoLoad to see how many VUH licenses are left to be consumed for testing.
VUH licensing is available for all web protocols and the Citrix protocol. VUH licensing for SAP GUI is not available.
Watch this short video showing NeoLoad's new license capability.
Join our webinar
Join our product team leaders for the upcoming webinar Preview Tricentis Tosca's self-healing AI, elastic test execution, and extended change impact capabilities on Sept. 21. You'll get a sneak peek into future development and see the latest demos.