We hope you were able to join us for our 2021 Tricentis Virtual Summit. But just in case you missed it, or want to revisit your favorite sessions, you can watch them all on demand now.
We hope these stories of test automation success from your peers, and messages from our executives, offer you both a break from the day-to-day and a healthy dose of inspiration for the future. Read on for a recap of what the days entailed.
Watch the Tricentis Virtual Summit on demand
Keynote sessions
First out of the gate was our CEO, Kevin Thompson. This was Kevin's first virtual summit since he joined us in April 2021, and he was a fan favorite. Kevin explained how digital business requires change, and how any cloud, DevOps, or similar initiative requires modernization of software testing. Regardless of your digital business need, Tricentis has the testing tools to help you modernize your testing efforts, now, driving you to win by accelerating speed, increasing quality, and lowering cost. You can watch his full session, Accelerating digital business transformation, here.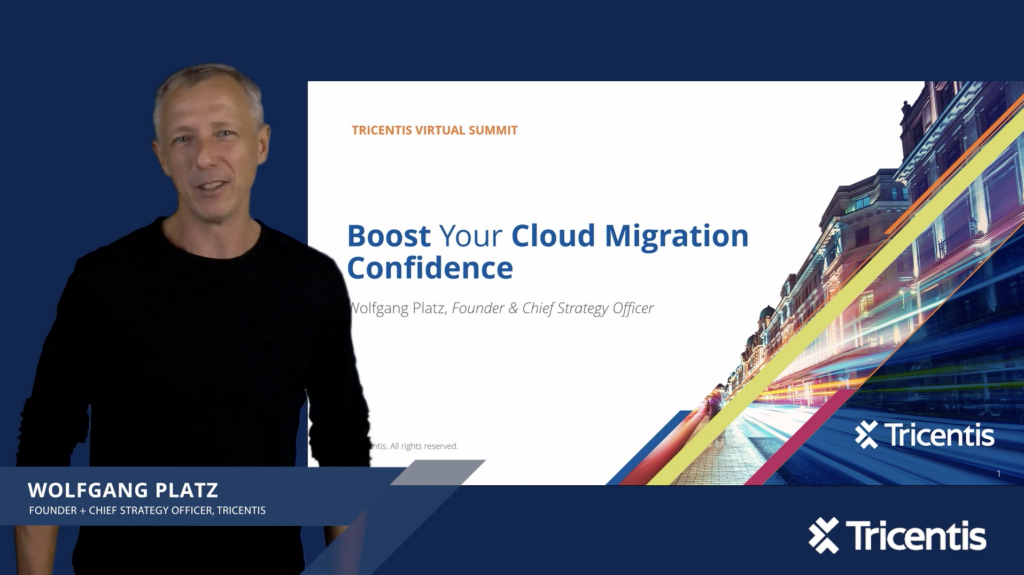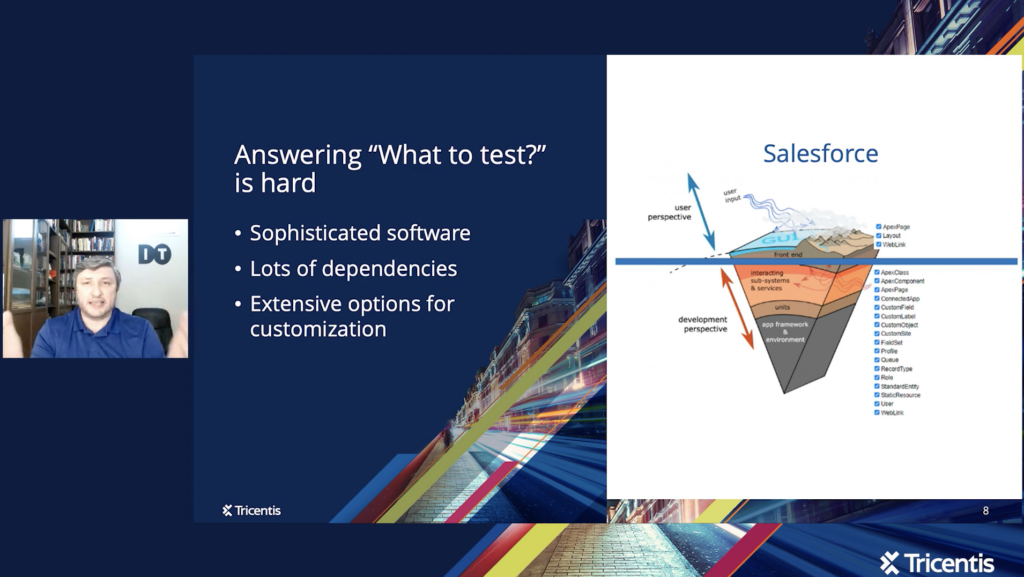 Following Kevin's keynote was Wolfgang Platz, our Founder, Chief Strategy Officer, and all-star speaker. Wolfgang has taken part in all of our virtual summits to date, and he never disappoints. His session revolved around boosting your cloud migration confidence and how Tricentis' comprehensive tool offerings can help you get there. Wolfgang shares our 6-step list of action items that have helped customers tame the beast of cloud migrations and allowed them to stay fit in the new world. There's still time for you to do the same. Tune into Wolfgang's on-demand session, Boost your cloud migration confidence, today.
Now it wouldn't be a virtual summit without product updates. Dr. Grigori Melnik joined us to give an update about what's new and what's next for Tricentis products. His session was packed with exciting demonstrations of new product features. Check out his session on demand here.
Breakouts
Over 20 breakout sessions covered a ton of topics. Whether you were just getting your feet wet, or have been testing for years, we had something for you. You can now find all our breakout sessions on demand here, so you can watch at your leisure. Here are a few highlights.
Why your business needs a unified testing strategy
Harit Patel shared how businesses have simplified, standardized, and scaled their testing practices to drive higher quality and increased velocity. Watch this session on demand now to find out how your business can do the same.
Planning for operational excellence: Begin with the end in mind — a testing journey
The past few years have brought a wave of digital innovation to almost every organization — both for customer-facing applications to drive customer loyalty as well as for internal applications to drive business efficiency. Achieving success often requires a greater understanding of the larger picture — including how, where, and why testing fits into the success of a major implementation project. In this session, Lindsay Eaton interviewed David Jayaramen, a 20-year veteran of the software delivery space and current Implementation and Delivery Lead at Norfolk Southern Corporation. Watch the interview on demand now.
Your testing transformation toolkit
We've created a set of tools to help you track your transformation. Jori Ramakers and Natasha Rivera's session guides you on how to use them. View their session to find out how to use the tools for your own transformation.
Modern performance testing helps the FA make a successful transition to the cloud
In this session, Roy Botley and Nick Sewell from the Football Association (FA) shared their digital transformation journey using Tricentis NeoLoad. Watch the session now to see how you can do the same.
From cloud native to application modernization: How Tricentis Tosca scales your digital initiatives
We're so connected to our technology, we practically sleep with it, and our expectations are high. In this presentation, Simona Domazetoska walks you through how Tricentis Tosca accelerates and de-risks your cloud-native and application modernization initiatives with a no-code, AI-powered approach. Showing you how organizations can deliver their digital initiatives correctly and on time, while keeping the customer experience high. Watch this session now.
Continuous testing with DevOps
All organizations are at various stages in their DevOps journey. However, testing and application quality remains the #1 barrier to success. Watch Clinton Sprauve's session, Continuous testing with DevOps, and learn:
continuous testing for DevOps
How to implement continuous testing in every stage of the software delivery pipeline
How the Tricentis Continuous Testing Platform supports DevOps
The services and best practices needed for consistent and holistic testing in CI/CD
While we are only highlighting these sessions in the recap, all the conference speakers shared great insights that can help you deliver software innovation at DevOps speed. View all sessions on demand now.