Tricentis Continuous Testing Platform 12.2
The Tricentis Continuous Testing Platform 12.2 release extends our industry-leading Continuous Testing Platform with new capabilities that help enterprises accelerate testing on Salesforce.com, easily maintain API modules, power agile testing for Health and Life Sciences, support full SAP Fiori performance testing and much more.
Highlights
Salesforce Engine
API Updates
Agile Test Management
Tosca Flood
Support Notice
Watch the Webinar
Discover More
New Salesforce Engine 3.0
AI Assisted Salesforce Scanning Capabilities
Using the new Tosca Salesforce Scan, teams can create their entire automation model from their customized Salesforce.com instance in under 90 seconds, saving 100's on man hours.
Once the new Salesforce engine builds the automation modules, the same tests can then be executed across both Salesforce Classic and Lightning on any browser.


Enterprise User Management
Simplified User Management for Thousands of Users
Our new web-based user management helps Tosca Administrators create, synchronize, and manage thousands of users across multiple projects with ease.
Tosca Admins can now rapidly create and assign users to groups and projects through centralized user management.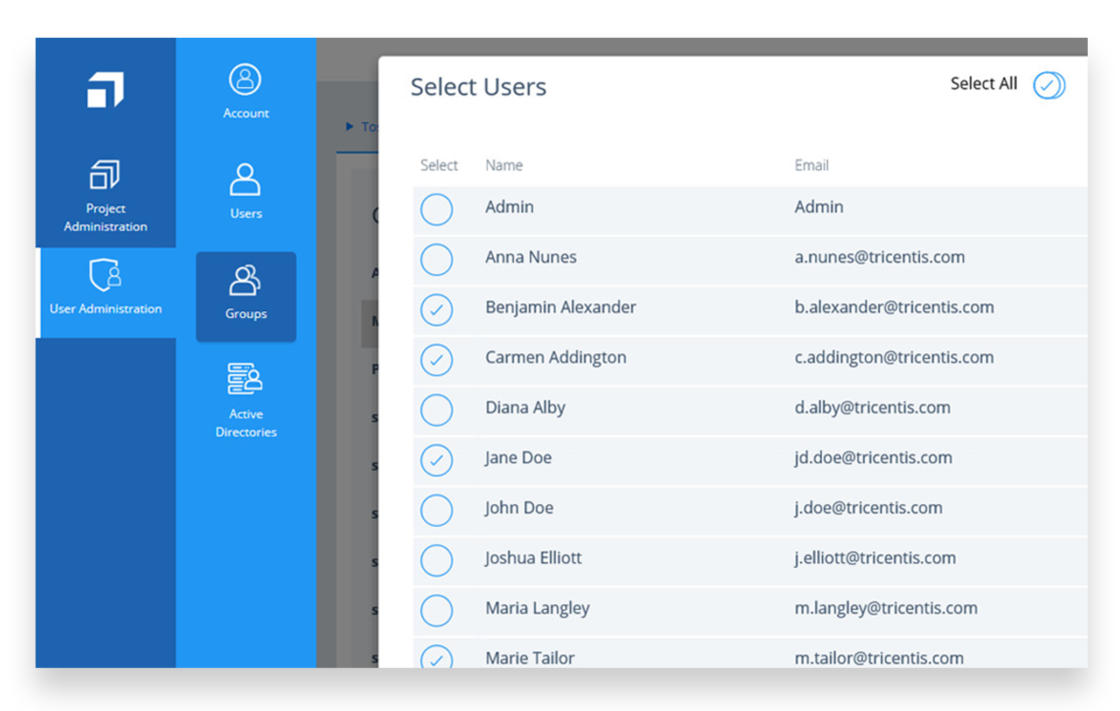 Enhanced UI for Dynamic Expressions
Crystal Clear Values for Dynamic Expressions
Tricentis Tosca already lets teams define dynamic values within test cases using functions like dates and buffers. Now we are making dynamic values more readable through instant visualization using colored layers for crystal clear understanding.
Within Tosca Commander, the overall complexity of dynamic expressions is reduced with easy to read and analyze values so you can plan test cases faster.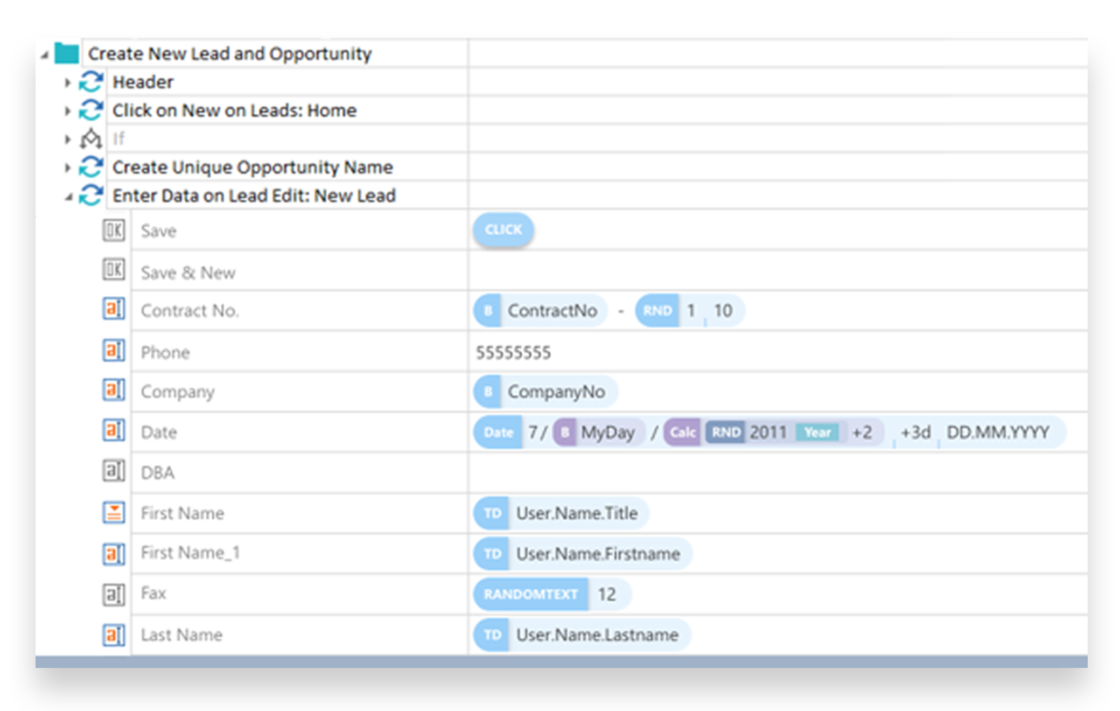 API WebSocket Support
Advanced API Testing with WebSocket Support
While most API testing tools only support REST and Soap protocols, Tosca now supports advance API testing support for all three with our new integration with WebSocket protocols.
Tosca's API scanner can connect and listen to WebSockets in order to instantly create regression test modules.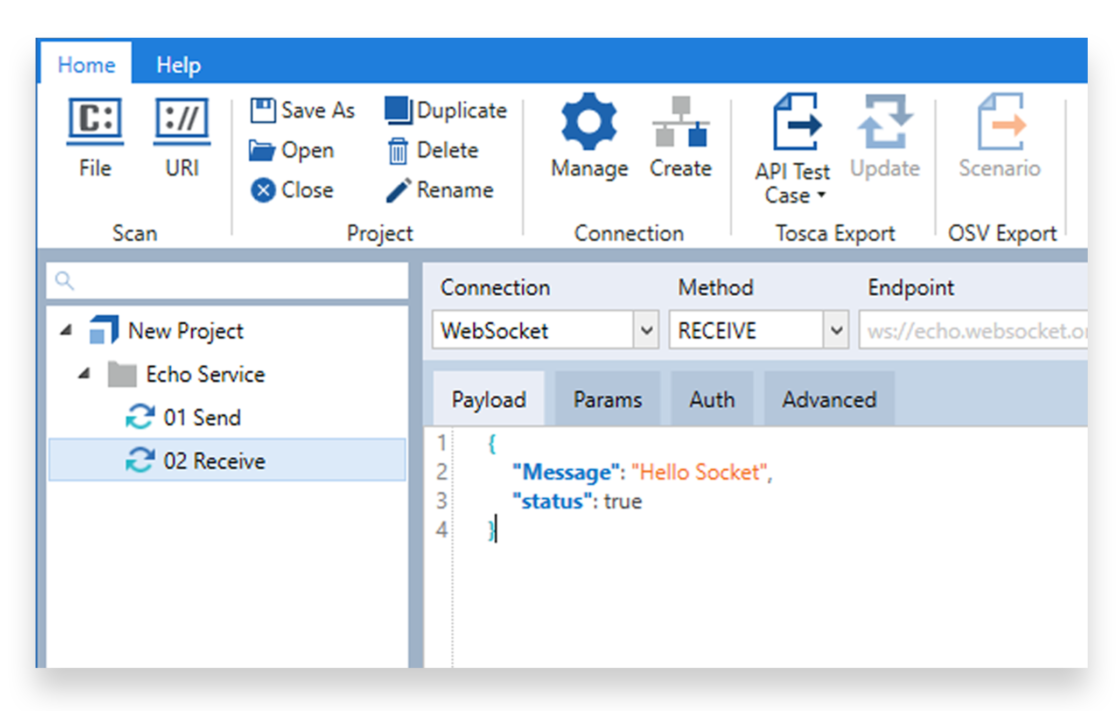 Enhanced API Module Maintenance
Maintainable API Testing
Tricentis Tosca API have gotten a lot easier with an API maintenance feature that automatically performs health checks to decide if new test artifacts should be created, or requests need to be updated.
This new API module maintenance feature also works with Tosca Service Virtualization. Since the API and service virtualization modules are the same, this gives you the benefit to update the most recent versions of your service on the fly.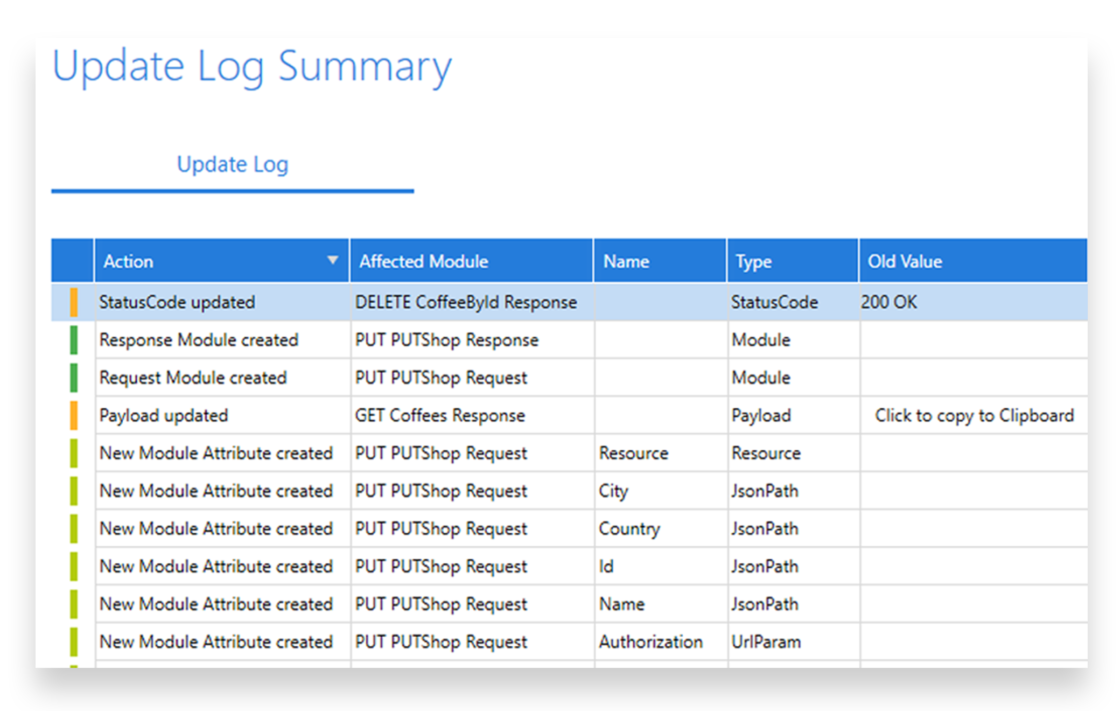 Vera eSignature Integration with Tricentis qTest
Agile Test Management for Health and Life Sciences
Tricentis qTest now integrates e-signature capabilities to streamline workflows in regulated environments and ensure compliance with FDA 21 CFR Part 11 through a new integration with Tx3 Vera.
This new integration will provide a continuous quality experience with tools like Jira Software, qTest, and open source automation while remaining compliant in regulated industries.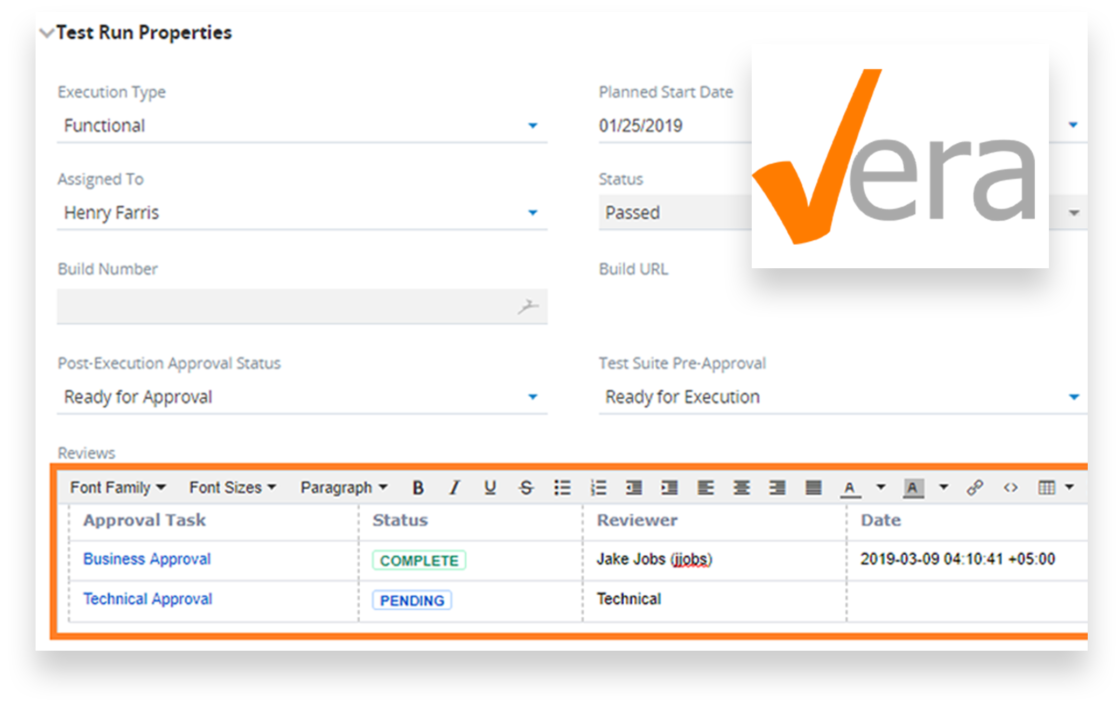 VersionOne Enhancements with Tricentis qTest
Rapidly Sort VersionOne Backlog Items for Test Plannings
Tricentis qTest's integration with VersionOne becomes more organized with our new ability to rapidly sort backlog items for test planning. Teams can now automatically organize requirement folders based on VersionOne fields like sprint, status, and build to establish better traceability between test cases in qTest.
This new integration will provide a continuous quality experience with tools like Jira Software, qTest, and open source automation while remaining compliant in regulated industries.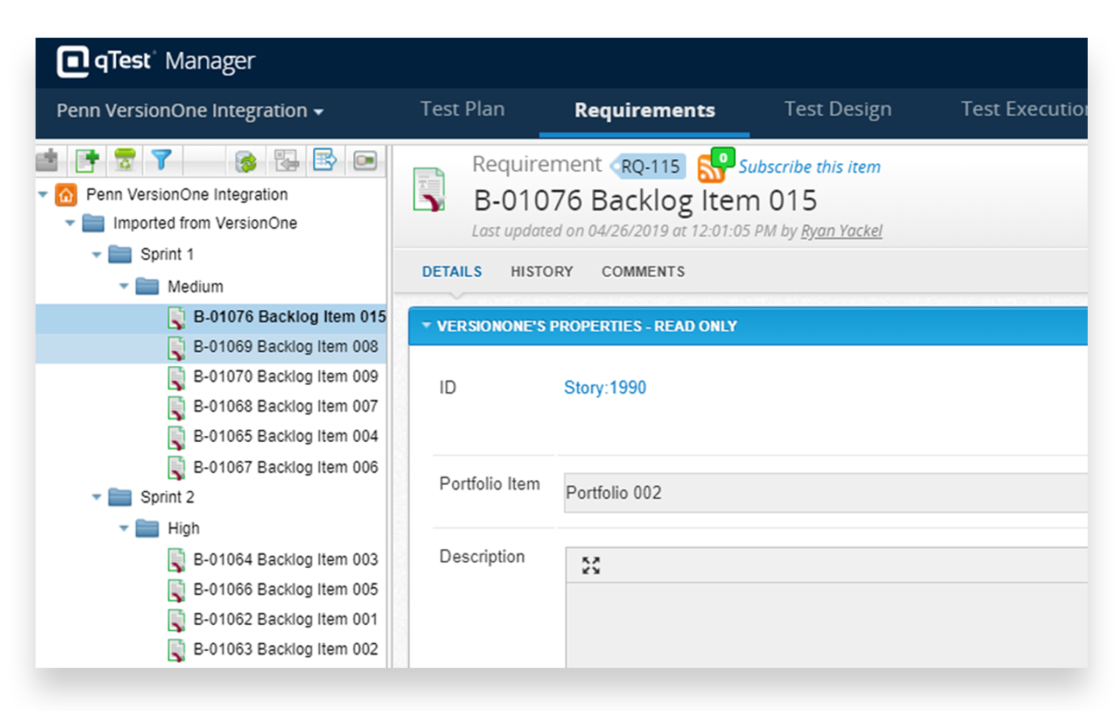 Re-invented Tosca Flood Integration
New Tosca Flood Integration Built From the Ground UP
Tricentis Tosca and Flood integration has been rebuilt from the ground up on Flood's distributed grid infrastructure in Microsoft Azure.
This allows Tricentis Tosca customers to take advantage of their own customization and any accelerator packages around complex web applications, like SAP Fiori, to instantly run load tests on major browser engines including IE, Edge, Chrome and Firefox.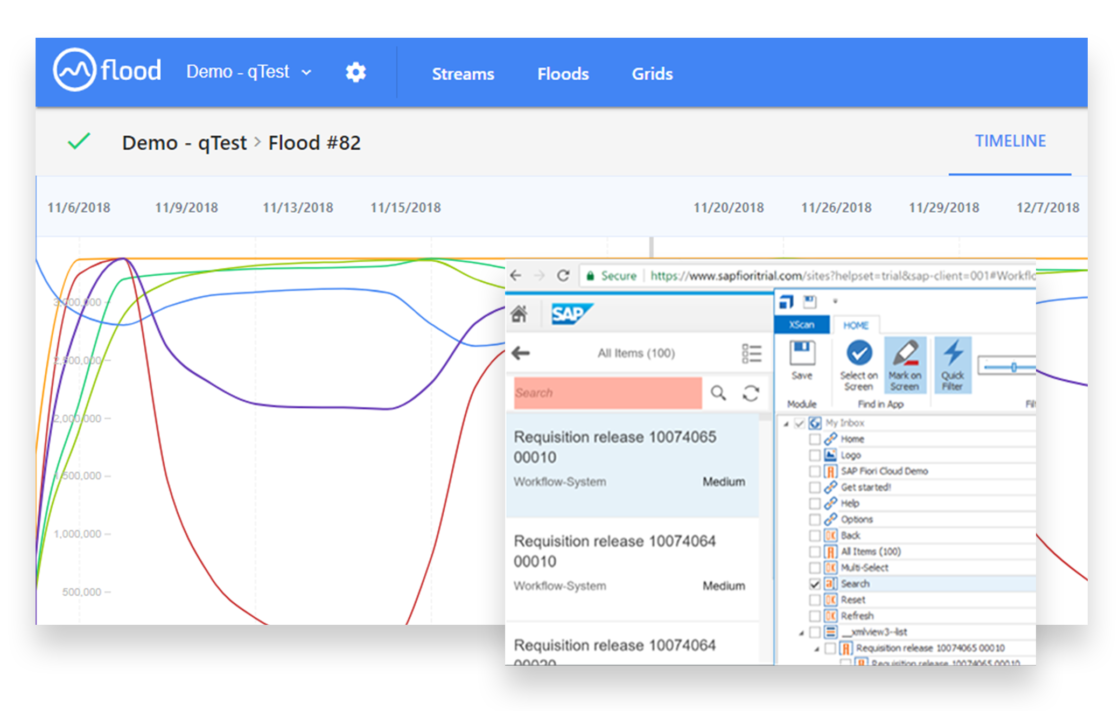 Introducing Flood Aqueduct
Securely Performance Test Applications Behind Corporate Firewalls
With Flood Aqueduct, we now provide a more secure way to use Flood's cloud based load testing on your on premise applications.
Simply configure and install a secure VPN tunnel to allow our grid nodes to communicate with and simulate load against your internal applications.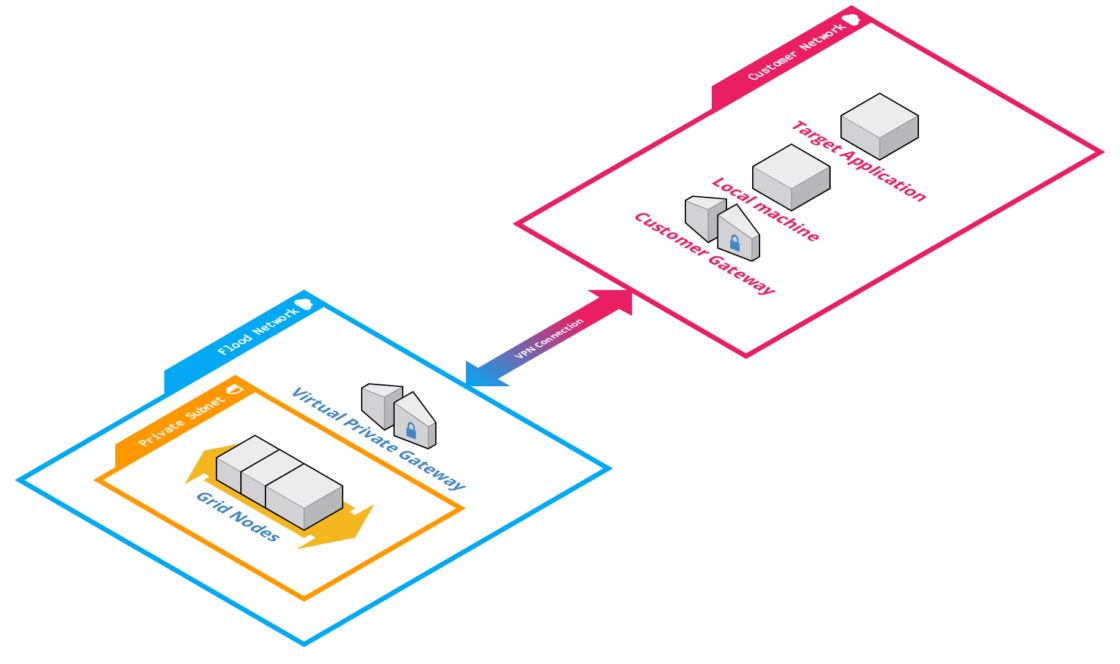 Parallel Mobile Test Executions
Easily Distribute and Scale Mobile Testing Across Machines
This new mobile testing feature allows you to scale up mobile test automation and execution times execution by running several mobile tests on the very same machine.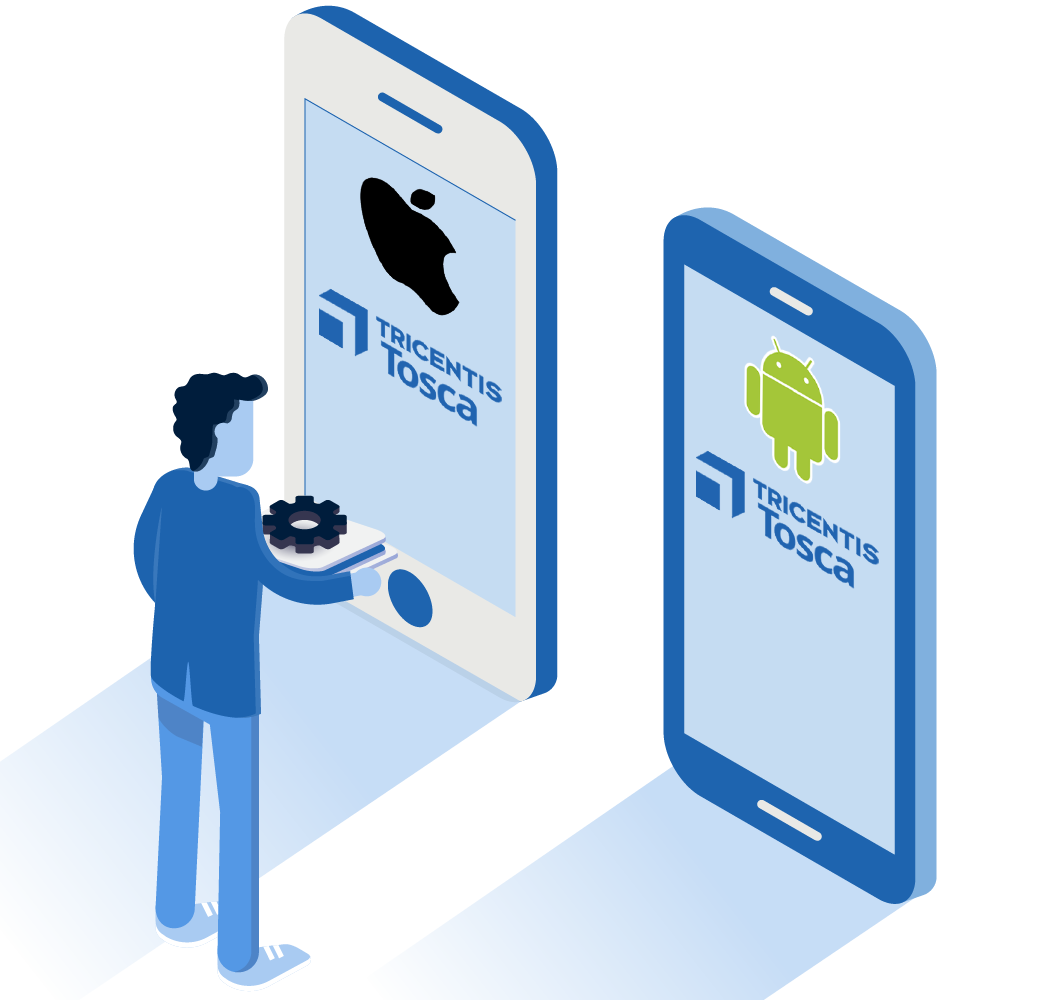 Tricentis Tosca Shared File Server
Share and Collaborate More Through a Central Location
Our new central file share console lets you setup a central location where all your shared artifacts can be stored and accessed via a single connection. Teams can now store artifacts like file attachments and execution logs directly on the files service.
This reduces security effort and your repository will become leaner and perform better.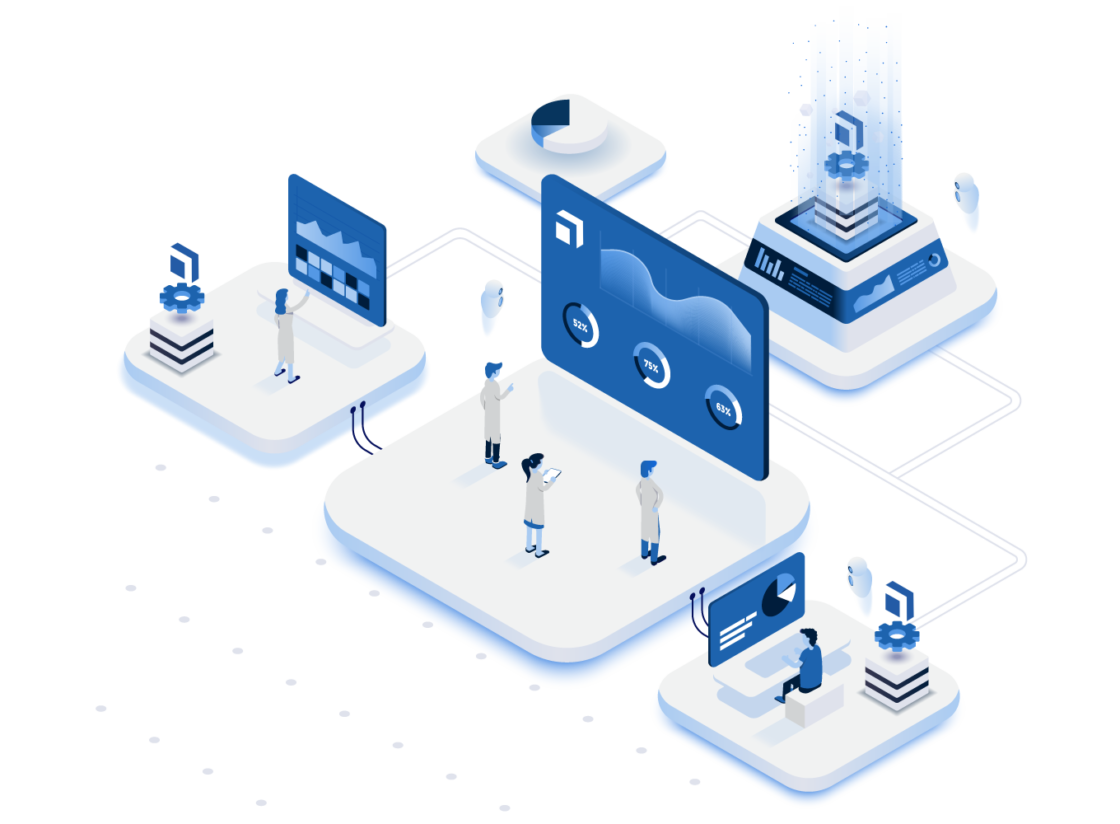 Test Data Management
Consistent Masking for Test Data Management
The number one TDM use case that our customers perform is consistent masking of their test data. We've recently improved this use case to make it more robust through defining your own masking rules by using declarative masking targets.
This improvement also comes with out-of-the-box usage of consistency rules and data pooling.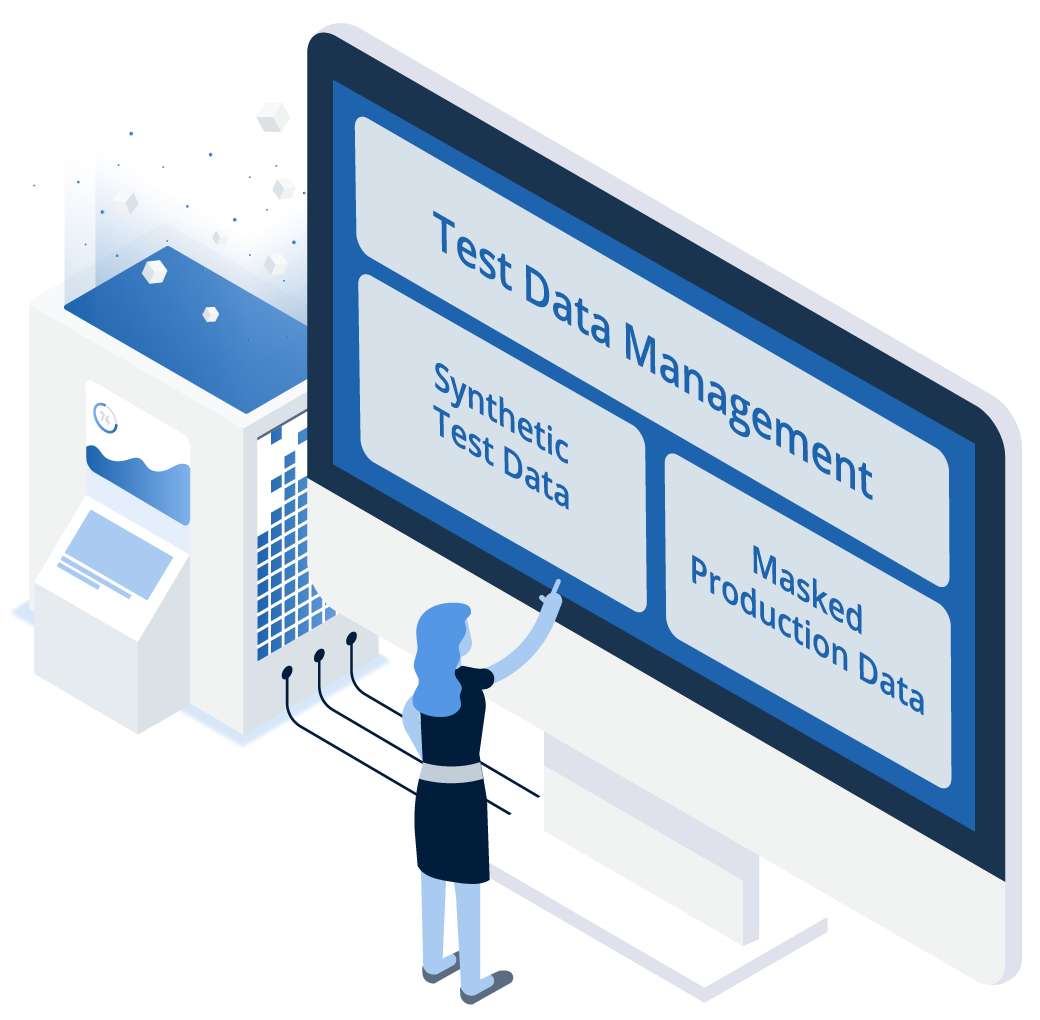 Deprecation and End of Life
Support Notice for End of Life
Deprecation of WSE

WSE Artefact Creation Removed
There is no EOL planned for executing existing WSE test cases

Deprecation of Mobile+