December 13, 2023 | 05:00 pm GMT
Welcome to an evening of innovation and fine wine
Join us for an exclusive virtual event where technology meets taste, themed around "Delivering seamless mobile experiences with AI-powered test automation" and promising to be an enriching fusion of insightful discussions and exquisite wines. Discover the future of mobile app development!
During this event, you'll have the chance to:
Engage in a captivating discussion led by industry experts on the transformative power of AI-powered test automation in crafting flawless mobile experiences.
Learn how Tricentis's cutting-edge technology is reshaping the way developers author, execute, and perfect codeless tests for Android and iOS devices.
Elevate your understanding of user-centric app development strategies, ensuring seamless experiences that captivate and retain users.
Speakers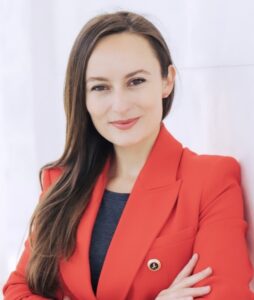 Simona Domazetoska
Senior Product Marketing Manager Actions, Tricentis
Simona brings over five years of experience in the software quality assurance industry, specializing in leveraging mobile and AI test automation technologies for IT modernization. Simona explores strategies for scaling mobile application testing in enterprise environments.
Kevin Hovarth
Product Manager, Tricentis
Kevin is the leading product manager for shared mobile services and end-to-end mobile testing solutions in Tricentis. With over five years of experience in the industry, Kevin has honed his expertise as a product manager, ranging across many different fields, including distributed execution, data integrity testing, and mobile test automation. In his current role, Kevin plays a pivotal role in defining and executing the mobile testing strategy within Tricentis, incorporating innovative new features that enables businesses to improve digital experiences and accelerate business.