Say hello to the newest features of Tricentis Test Management for Jira (TTM for Jira)! Now, TTM for Jira improves productivity for QA, dev, and delivery teams by keeping test plans, test cases, and history inside Jira. The latest releases include new APIs, along with UX and performance improvements for faster teamwork.
To see these new capabilities in action, sign up for a free trial on the Atlassian Marketplace, or register for our upcoming product webinar, Achieve a holistic view of quality with Tricentis Test Management for Jira on February 16.
APIs and automation are here
One of the requests we've most frequently received is for TTM for Jira to integrate with other tools and better support test automation and automated workflows. We've heard you! Now you can sync test cases and executions from other tools with TTM for Jira, so QA, development, and product teams always have a rich view of testing for their project.
Introducing APIs
APIs for test cases, test runs, attachments and organization are now available. These APIs allow users to create, read, and update test cases and test execution information within TTM for Jira, as well as to manage the organization of test cases themselves.
Automated Test Cases
To help teams make sense of tests run by external automation tools, we've also introduced a new view for automated testing into the test case detail view. In this view, teams using the APIs can create and import new test cases, as well as add specific test steps. Test runs associated with that test case can also be synced into TTM for Jira with the API, viewed as part of the test case detail, or analyzed as part of the larger test plan alongside any manual testing.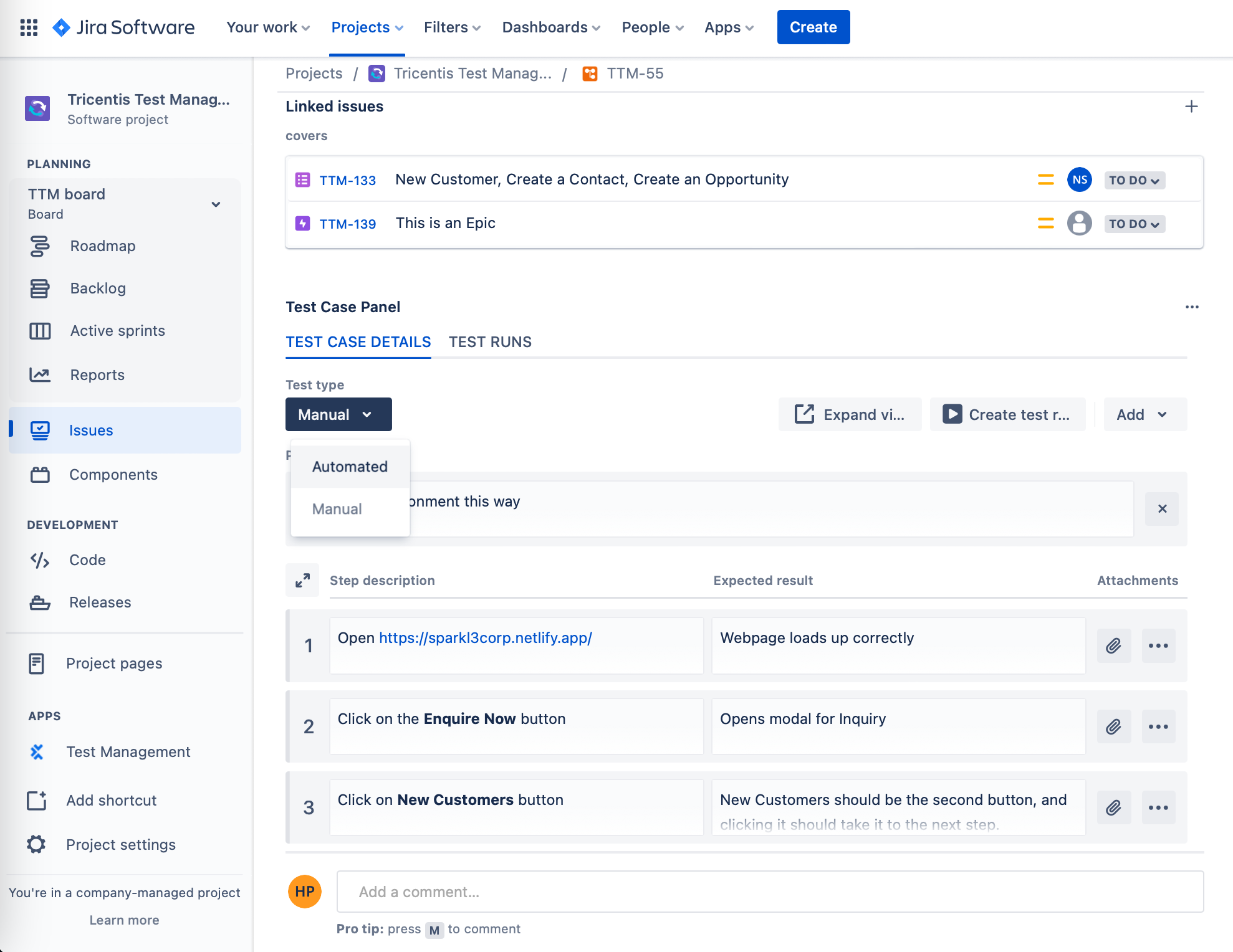 Figure 1: Toggling existing test case from manual type to automated; toggling to automated test type will prompt an additional check from the user, as it will overwrite manual test case details.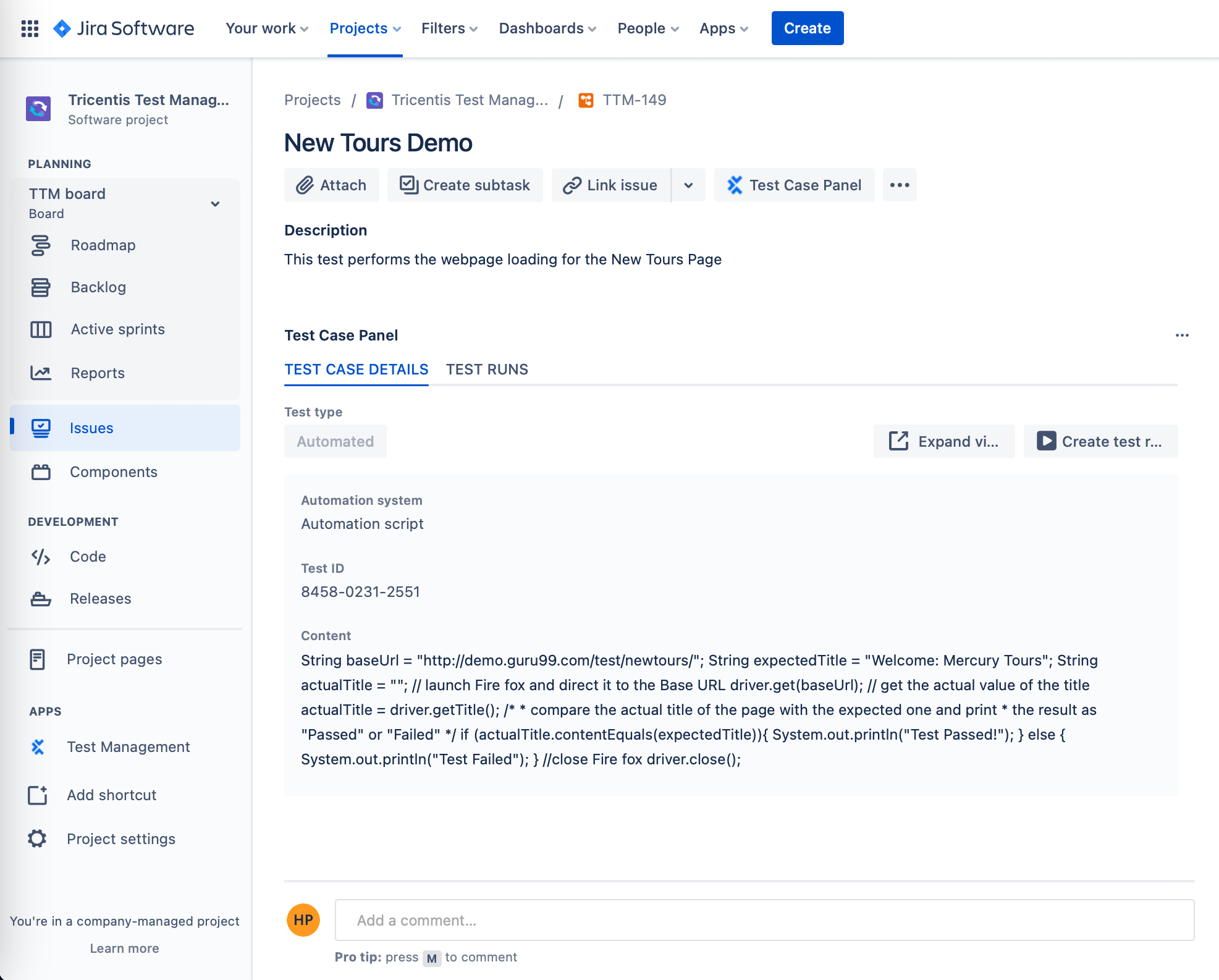 Figure 2: Automated test case, created and updated using the test case API
Improve productivity with faster performance and UX improvements
In our most recent releases, we've also shipped updates designed to help users stay focused and improve productivity:
Custom statuses: Define new test statuses in addition to default terms like "pass," "fail," or "blocked" to suit the needs of your team.
Bulk edits: Work faster by making edits to multiple test cases and test runs at once.
Performance improvements: We know that performance can be a pain point for those using Jira extensions for test management. With every release, we're working to optimize performance for our users.
Get started
One of the best ways to get started with Tricentis Test Management for Jira is to try it yourself! Get a 30-day trial free on the Atlassian Marketplace or join us on February 16 for a demonstration and Q+A with the product and engineering team.