This February's Tricentis Analytics 1.5 release introduces a fully revamped Tosca reporting application, Tosca Enterprise Analytics, which has been reformatted for improved custom reporting. Additional enhancements include new master visualizations and base sheets, backward compatibility for Tosca users and more. Read on for the details.
Enhanced custom reporting with new Tosca Reporting application
We are continuing to add more custom reporting capabilities for both qTest and Tosca users. With this release, we have launched a brand new Tosca Enterprise Analytics application. This new application has been reformatted from the old version to include a brand new data model. This new model allows you to build more custom reports, more easily, against your Tosca data.
Enhance your Tosca Reporting with new base sheets & master visualizations
The new Tosca Enterprise Analytics application also comes with new out-of-the-box base sheets and master visualizations that make it faster and easier to build a report, including:
Explore Test Cases Base Sheet
Explore Executions Base Sheet
Execution Entry Results by Project Master Visualization
Execution Entry Results by Execution List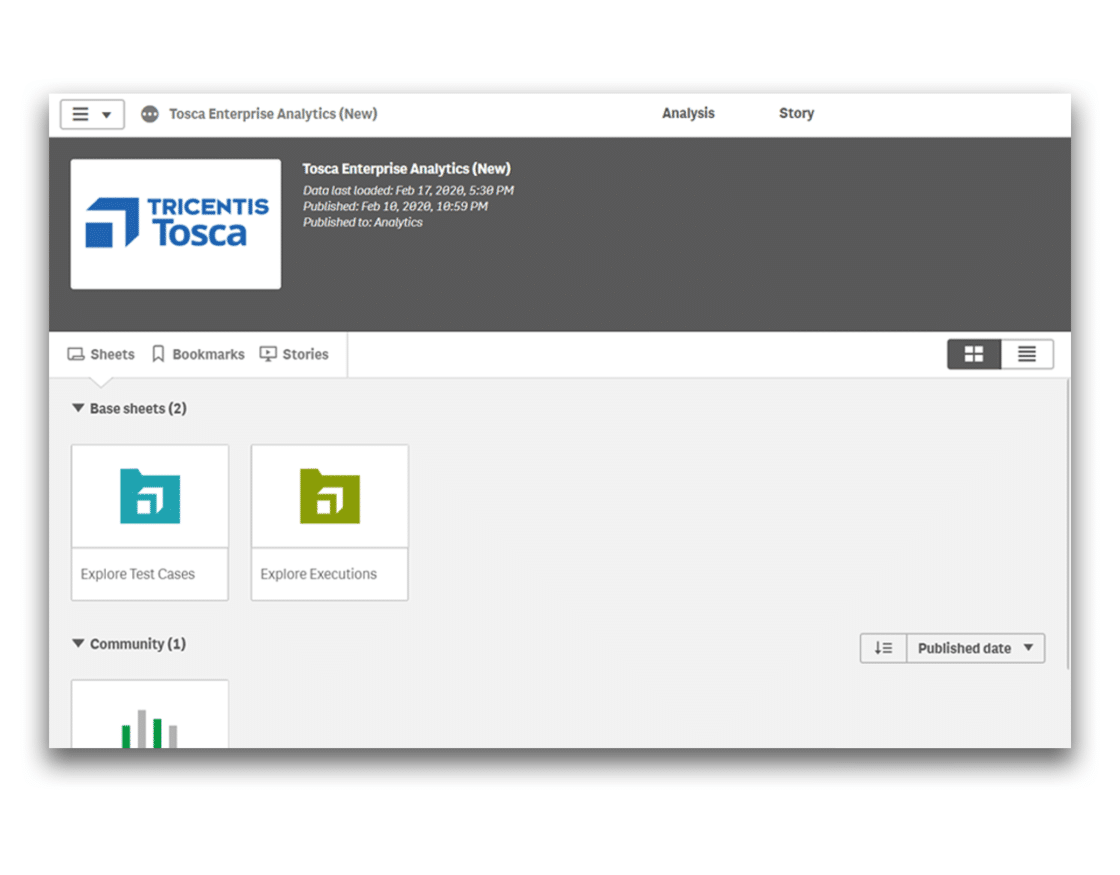 Enhanced installer and new backward compatibility for Tosca customers
With this latest release, we've included an enhanced installer and backward compatibility with older versions of Tosca. Previously, users had to upgrade their Tosca version to use the newest versions of Tricentis Analytics. For more information on compatibility, please refer to the release notes.
Enhancements to the qTest Enterprise Analytics application
In our release last November, we added 16 new Master Visualizations to the qTest Enterprise Analytics Application. But we didn't stop there. We have been very busy creating brand new reporting functionality for the qTest Enterprise Analytics application. With this release, we have added four new master visualizations that will make your custom reporting even easier than before, including:
Requirement Automation Initiative Progress by Release
Test Planned vs Executed
Requirement Test Run Coverage
Time to Resolution per Week, Month, and Release