We are delighted to share that Tricentis Testim received a Highly Commended rating in the Most Innovative Project category at the DevOps Awards 2023.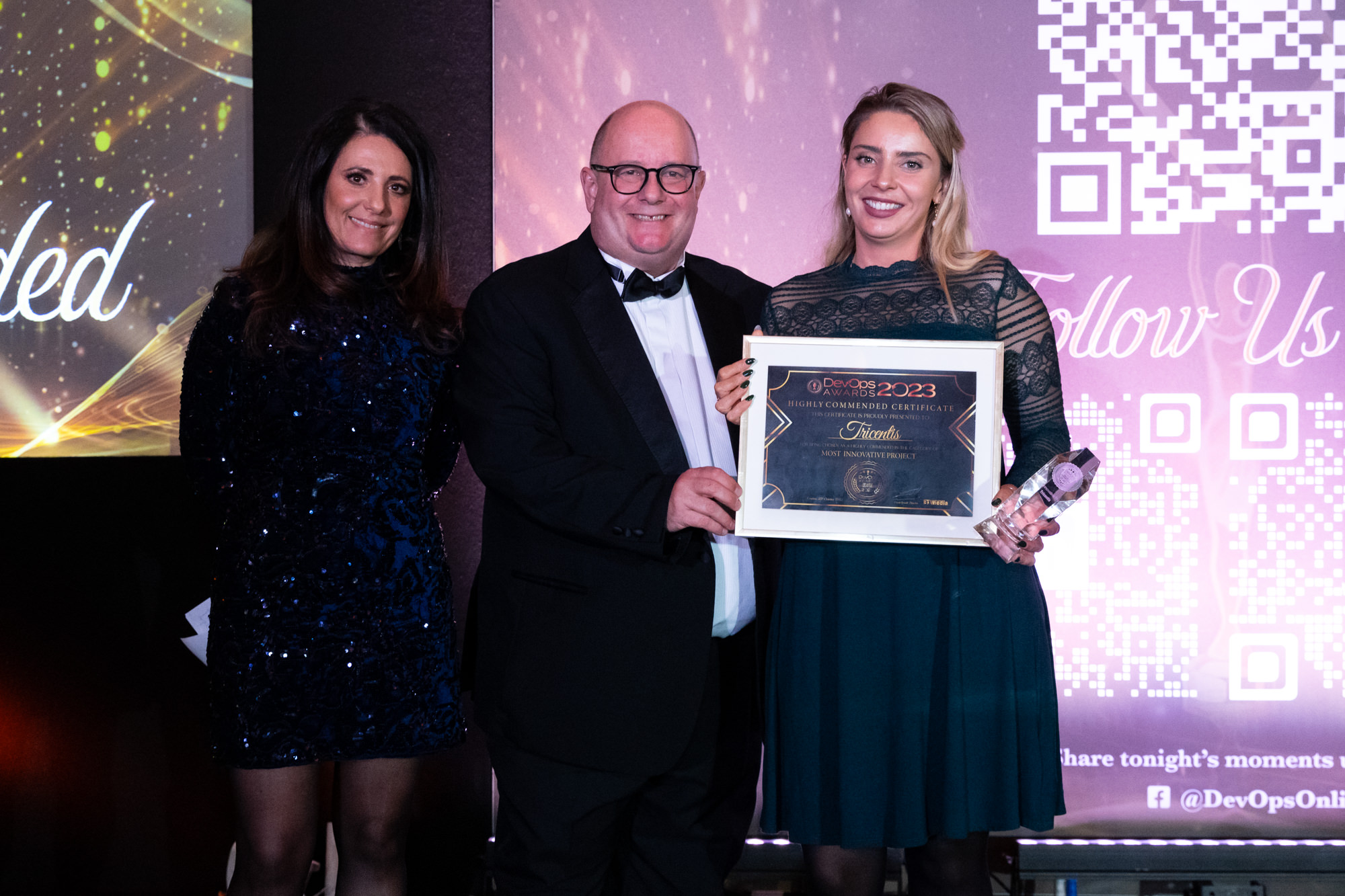 Now in its eighth year, the DevOps Awards annually celebrate innovation and hard work in the DevOps community. Awards are granted in numerous categories, including Most Innovative Project, Best DevOps Cloud Project, Best DevOps Tool, and more. The criteria for the Most Innovative Project category include:
A project that significantly advances methods and practices in DevOps implementation
Clear evidence of the project's innovative nature
An attempt to push boundaries in the DevOps industry
Evidence and learnings from project challenges and obstacles
Tricentis Testim meets these criteria with a modern, AI-powered approach to testing that keeps pace with the frequent releases of Agile development teams. Testim is easy to use and enables teams to deliver high-quality web and mobile experiences faster, allowing developers to test less and innovate more. Testim was named Highly Commended in the Most Innovative Project category not only for its innovation, but also for its real-world success with Tricentis customers Microsoft Cyber Defense, TreviPay, and Outbrain.
Testim offers fast, low-code, stable testing at scale. The innovative tool delivers:
Low-code authoring and expanded test coverage: Testim's unmatched flexibility enables fast, low-code authoring through code customization, making it easy for users of all skill levels to create tests — whether developers, software development engineers, test engineers, or less technically skilled users. Its test recording functionality groups commonly used elements, providing modularity and enabling reuse across tests. Testim's fast authoring allows more tests to be generated in less time.
Stable tests that don't break: Testim uses AI-powered smart locators to evaluate hundreds of attributes within an application. Rather than wait for tests to fail, Testim proactively improves the locators by comparing results against prior runs and continuously improving. The more tests that are run, the more stable they get, eliminating flaky tests that eat resources and minimize maintenance. It becomes easy to diagnose failed tests, troubleshoot, fix bugs, and release faster.
Execution at scale: Testim is built to manage test processes, tools, and team organization at scale. It provides insights to make better decisions and drive process improvements. It lets users set policies to manage change requests, enables organizational processes to assign test ownership, and provides Git-like practices for change control.
We are thrilled that Testim was selected to be Highly Commended at the DevOps Awards 2023. To learn more about Testim, watch a product tour or try it for free for 14 days!