We're thrilled to announce that Tricentis has been honored with the prestigious Digital Transformation of the Year award at the 7th annual National Technology Awards. The awards celebrate pioneers of technology and are open to any technology provider or financial institution with a UK office. Winners are selected across 35 categories, including Digital Transformation of the Year.
This recognition comes as a result of Tricentis' work with the English Football Association (FA) in resolving their website performance issues and successfully transitioning the organization to the cloud. Tricentis partnered with the FA in its digital transformation journey, focusing on migrating on-premises systems to the cloud and modernizing performance testing tools. By leveraging Tricentis NeoLoad, the FA experienced significant improvements in software quality, cost reduction, and software release speed.
During peak usage periods, the FA was experiencing critical challenges with website slowdowns and crashes. These issues caused frustration for both users and administrators, and required a solution that could facilitate higher user loads. NeoLoad played a pivotal role, providing the FA with the ability to make rapid changes to their Microsoft Azure environment configuration. This enabled them to address performance bottlenecks more efficiently and handle large numbers of concurrent users. The FA reported that thanks to Tricentis' iterative approach, they realized a 10x increase in their site's ability to handle concurrent users.
Amidst tough competition, Tricentis' solution stood out to the National Technology Awards judges as an "excellent example of digital transformation at scale." Suhail Ansari, Chief Technology Officer at Tricentis, said, "This honor is a testament to Tricentis' commitment to driving innovation, solving complex challenges, and delivering outstanding results for our clients. It highlights Tricentis' position as a trusted partner and advisor to organizations who are seeking digital transformation."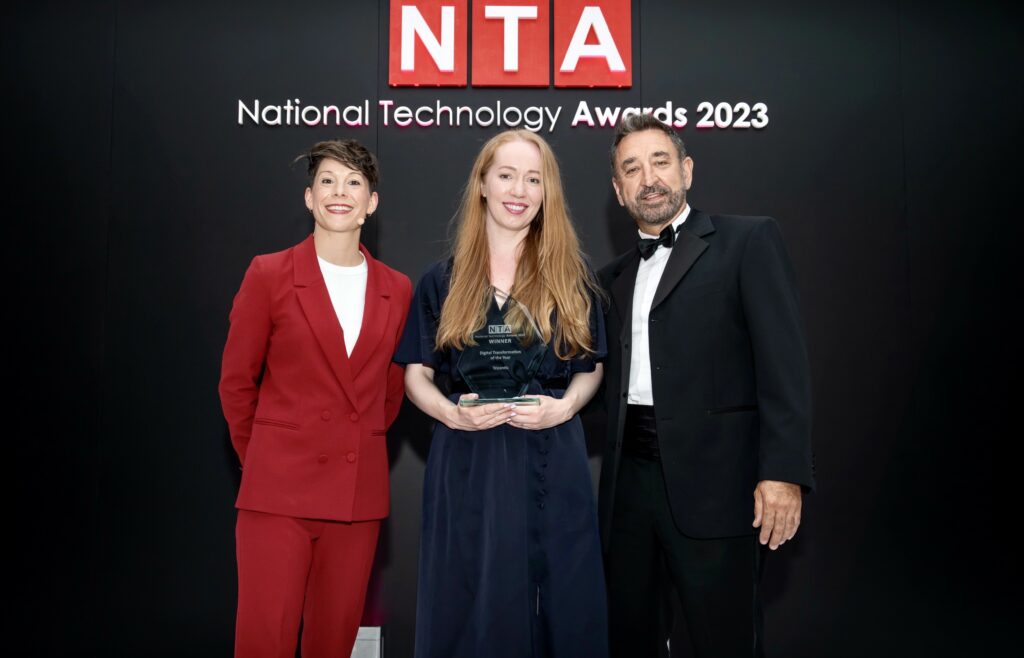 Triinu Strandberg, Marketing Manager EMEA, and Mike Smith, UK Territory Manager, accept the Digital Transformation Award on Tricentis' behalf