To help organizations migrate to S/4HANA successfully, Tricentis has partnered with SAP to provide our customers with tools and best practices for ensuring quality throughout every phase of the migration project. SAP invited Tricentis to be the first partner to contribute to SAP Activate, SAP's project implementation methodology for deploying, adopting, and extending transformational solutions like S/4HANA. Starting in 2023, customers following the Activate methodology for S/4HANA will find quality-enhancing best practices from Tricentis that are proven to help companies de-risk and accelerate their SAP S/4HANA migrations.
Smart project guides
LiveCompare 5.0 delivers the next phase of our joint quality initiative with SAP: smart project guides for S/4HANA migrations and other SAP lifecycle activities. Smart project guides take all the guesswork out of what quality-related activities should be performed, whether by role or stage of a project, from planning all the way into production. Smart guides are based on established best practices, including SAP's own Activate methodology. Activities are designated for development, testing, operations, and security teams.
LiveCompare 5.0 offers project guides for the following SAP lifecycle activities:
RISE with SAP
S/4HANA updates/migrations
Support Pack upgrades
Custom ABAP releases
Production Support
Role-based UX
Delivering SAP innovation with quality requires action across multiple teams, including development, testing, security, and operations. Quality starts at the earliest planning stages of a release and continues all the way into production. That's why LiveCompare 5.0 makes it easy for members of various teams to find insights, analytics, and actions related to their roles.
Beginning in LiveCompare 5.0, role-based UX is incorporated into smart project guides as well as LiveCompare's traditional DevOps screens. With role-based UX, LiveCompare makes it easy for an entire organization to collaborate on quality, and for program leaders to ensure that quality is being addressed at each phase of a project.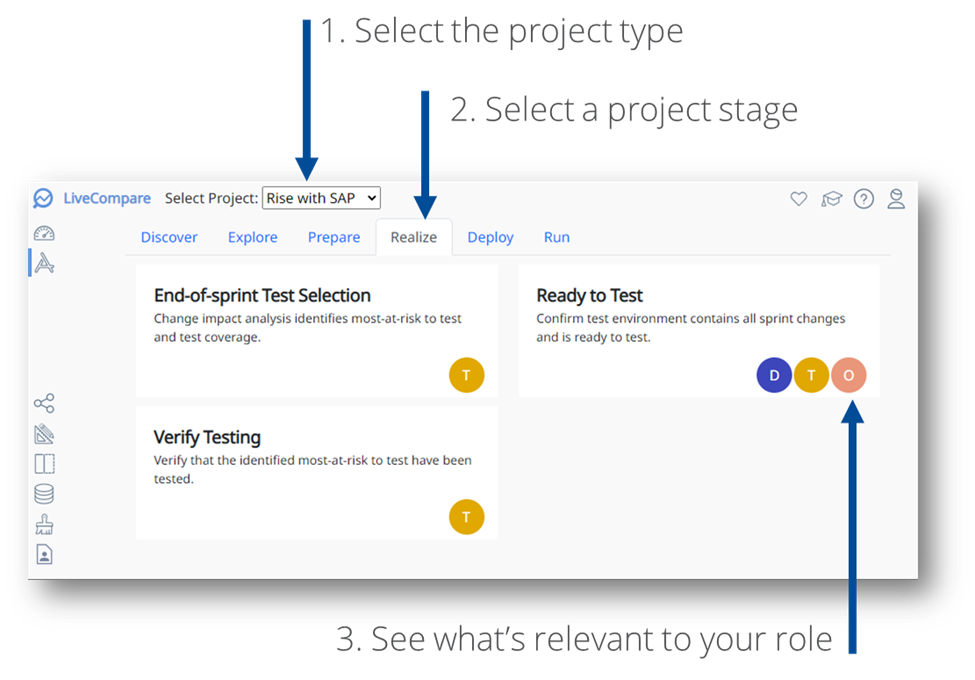 Guided configuration
Guided Configuration replaces the many locations and activities needed to set up LiveCompare. This feature not only accelerates time-to-value, but it also helps minimize the root causes of most impact analysis failures: incomplete configuration and missing prerequisites. LiveCompare administrators will now have an easier and faster time implementing LiveCompare, editors will have less errors to investigate, and consumers will have their deliverables faster. Benefits include:
Faster time-to-value
No more issues due to missing prerequisites
Less knowledge transfer efforts needed for users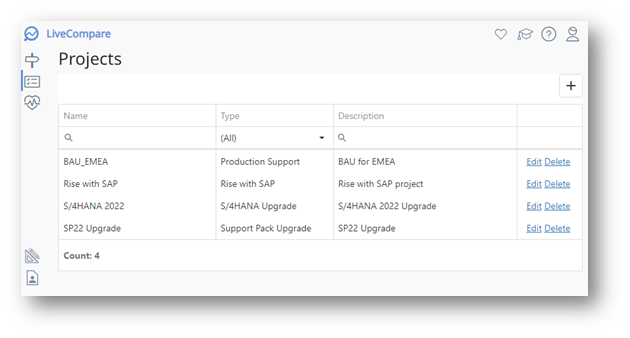 Run impact analysis from SAP Solution Manager ChaRM
The new on-demand impact analysis feature is driven by ChaRM workflow configuration. When changes reach a configured state, ChaRM will drive LiveCompare change impact analysis. This gives LiveCompare users more flexibility in how to run and consume impact analysis deliverables.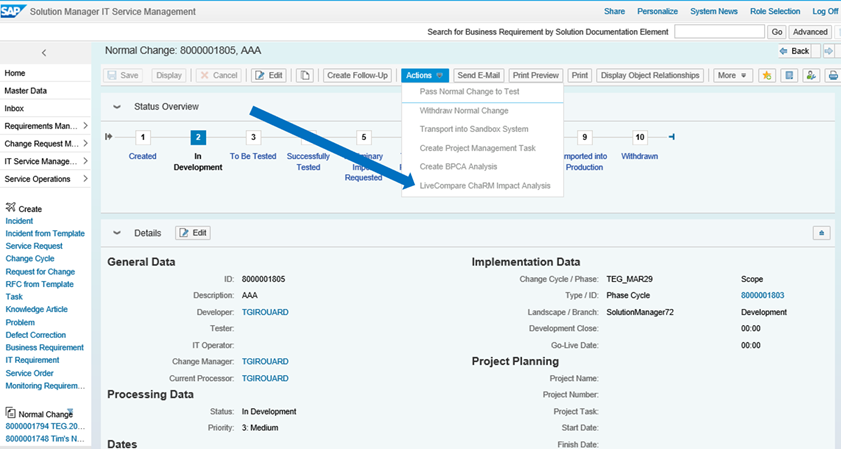 To learn more, watch our webinar How LiveCompare's latest features power more intelligent S/4HANA migration and update strategies.