We are excited to announce the latest release of Tricentis Test Management (TTM) for Jira, bringing you several new game-changing capabilities that transform how your organization approaches test management. With this latest update, creating test cases, tracking results across teams, and managing tests in one centralized location within Jira is easier than ever. These new capabilities will increase your team's productivity and facilitate high-quality applications.
Reduce test case generation effort and increase quality using AI
Until now, creating test cases was a largely manual process that required a QA engineer or tester to develop a collection of tests needed to ensure new application functionality. Manually creating tests and populating them into Jira is a time-consuming, error-prone, and tedious process. Valuable QA and development resources often end up being spent on manual transcription, taking them away from developing and ensuring the quality of business-critical applications.
Now, you can create and populate test cases automatically from the requirements using generative AI! The AI engine produces well-documented, easily maintainable test cases that the user can accept or reject to ensure they meet the team's needs, as well as provides feedback to tune the AI generation algorithm.
Teams can specify test requirements using natural language (like paragraph descriptions or lists) and automatically generate test cases needed to achieve high coverage using AI.
Live, step-by-step test case generation means users can observe and monitor the test case generation.
Each generated test case includes the title, preconditions, and description, and every step provides an informative description and the expected test result.
With AI test case generation, creating test cases from requirements goes from a laborious, error-prone process occupying several hours to a matter of seconds. The executed tests and test cases in Jira both directly come from a single source of truth, ensuring that test coverage accurately measures the test results. QA and development teams are no longer bogged down with creating test cases and are free to do what they do best: build and deliver innovative, high-quality applications.
Scale test management across multiple projects
Project teams often repurpose functionality and components developed by other teams in order to reduce development time and to leverage best practices. As these teams share common functionality, they must also share test cases to provide cross-team visibility and ensure that any common bugs are addressed by both projects. Unfortunately, siloed organizations often have reduced visibility and coordination across teams, and one team may not be aware of bugs identified (and fixed) by another team.
Now, you can leverage test cases between multiple projects. One project is now able to link test cases from a different project to its own requirements, or to incorporate issues contained within other projects as new requirements. As tests execute and are updated, all projects can immediately see the updated status. When one project identifies a new defect, it can be applied to other projects within the organization.
The end result is that managing tests in Jira is no longer limited to individual teams. The entire organization gains greater visibility, incorporates bug fixes from other projects, and delivers higher-quality applications with less duplicated work. Test management across the organization is able to scale as new projects and teams come on board.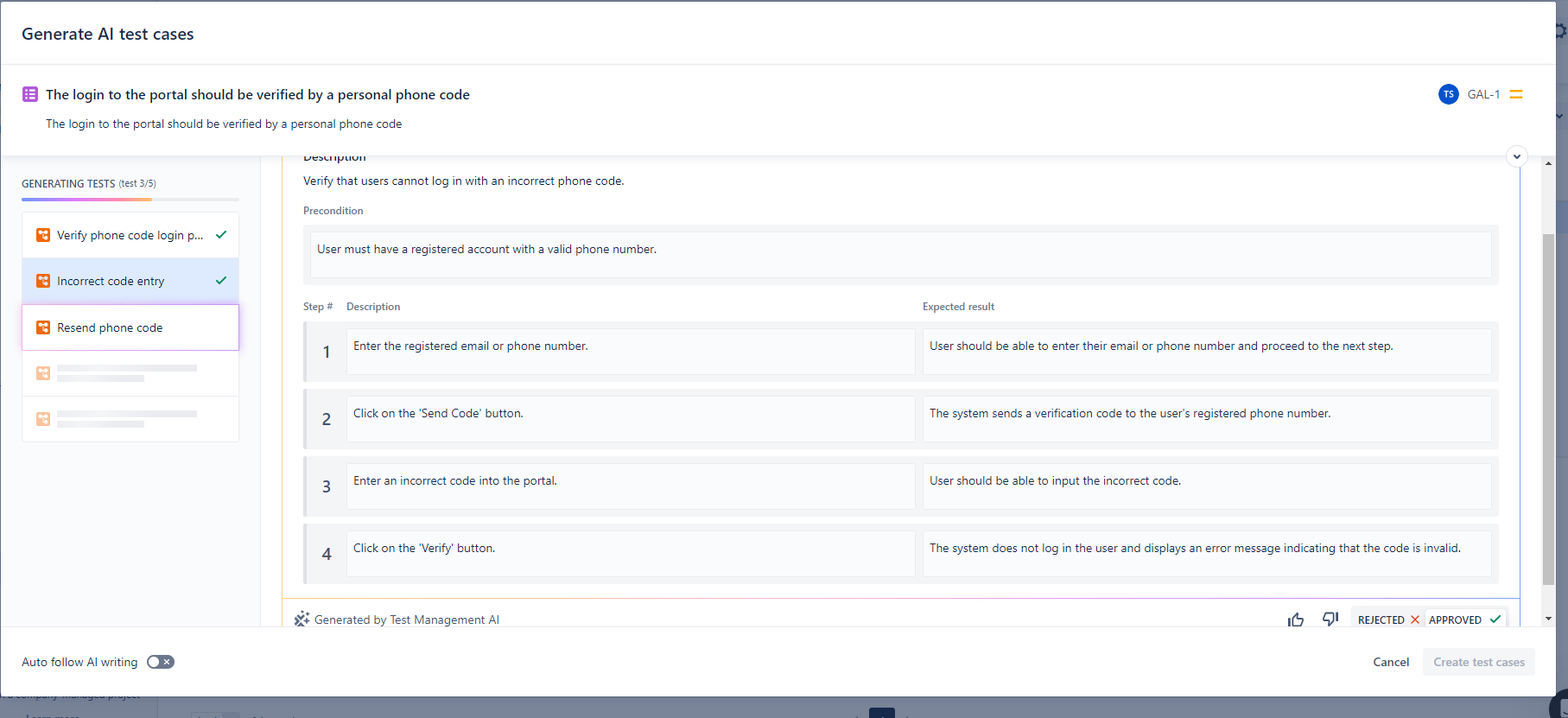 Migrate from Zephyr Squad, fast and easy
Moving data from Zephyr Squad to TTM for Jira is faster and easier than ever. What was previously a manual, slow, error-prone process is as easy as pushing a button directly from TTM for Jira. Simply connect to your Zephyr Squad instance using an API key, follow the step-by-step instructions, and all test cases within a project will be migrated over automatically without the risk of errors or data loss that can occur with a manual migration.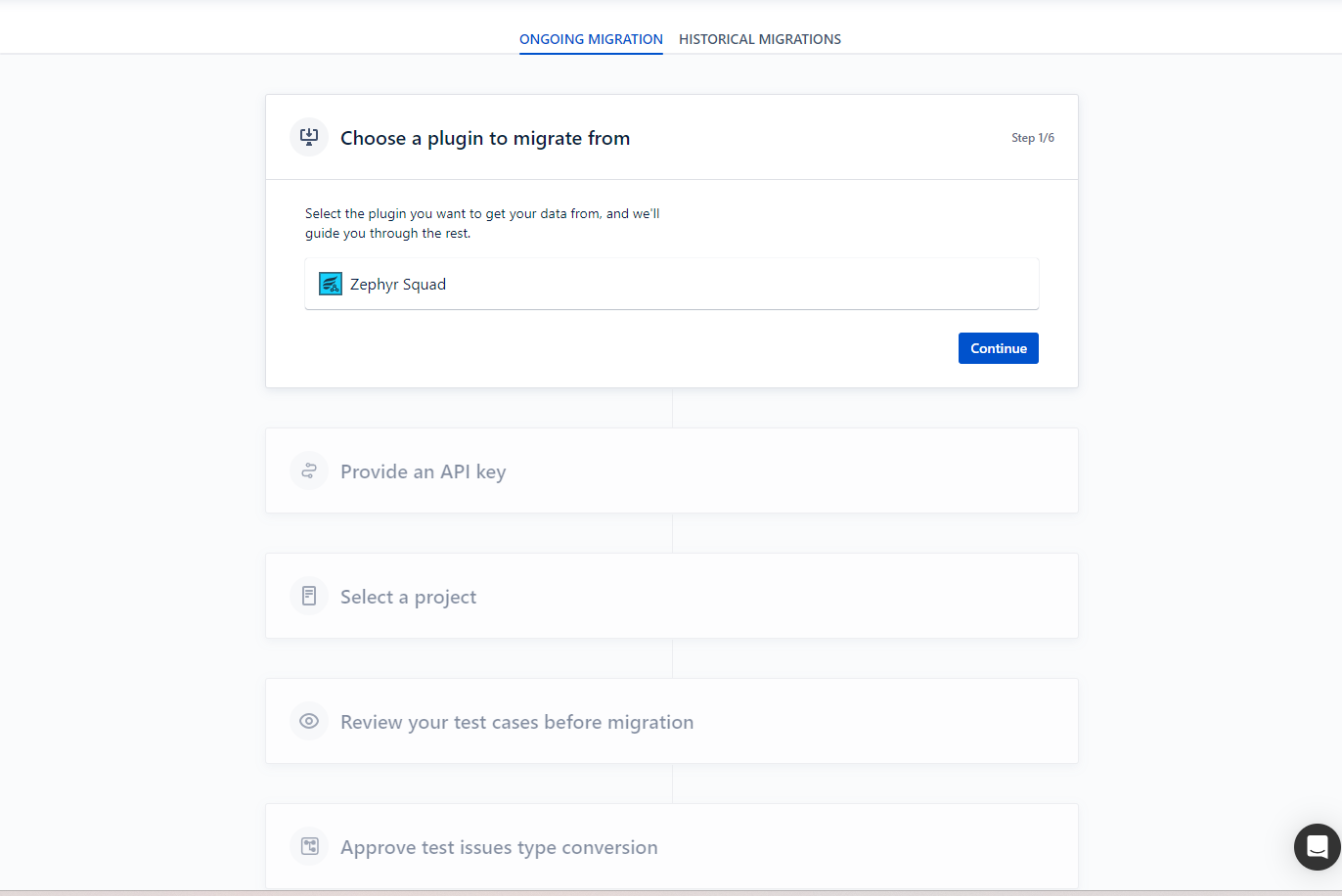 And Zephyr Squad migration is only the beginning. Expect future releases that make it easy to migrate from whichever test management solution you are currently using.
…and finally, dark mode!
TTM for Jira now natively supports Jira dark mode, seamlessly providing greater contrast and the experience that users want.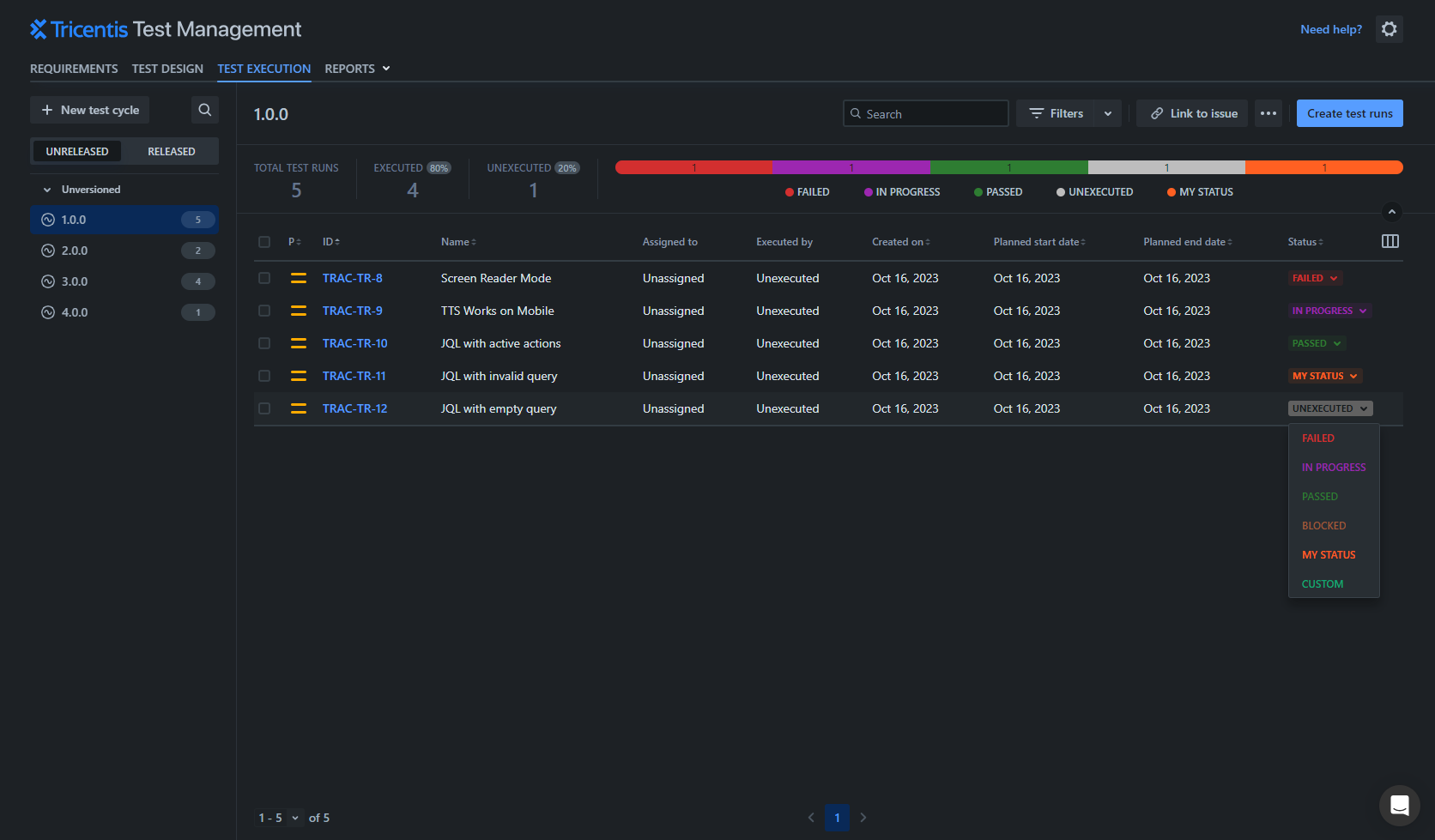 Interested in learning more?
Head over to the Atlassian Marketplace to learn more about TTM for Jira or try it for free!