We are thrilled to announce the release of Tricentis Vera™ 2023.3! This release improves the integration between Tricentis qTest and Jira, introducing improved microservices for route actions, optimized queuing, and enhanced scalability. We have also streamlined support for mixed GxP projects, allowing for more efficient testing, eliminating the need for approval with signatures in specified cases, and giving you greater flexibility in configuring Vera to suit your specific business rules.
Flexible signature-free approvals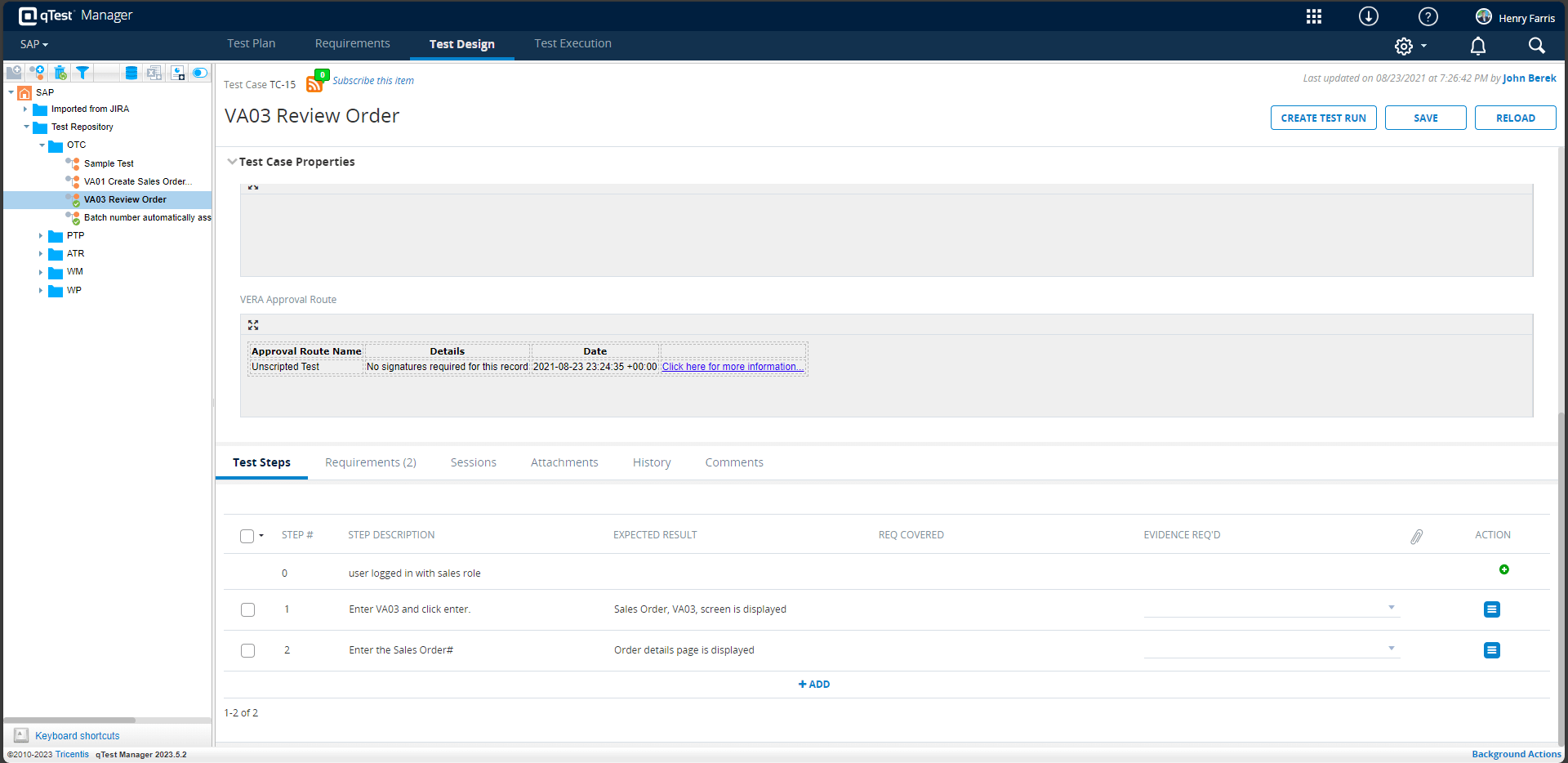 In the past, you may have struggled with inflexible compliance processes and the need for manual oversight, potentially leading to inefficiency and compliance risks. The absence of streamlined integration also added complexity and limited scalability as your business processes diversify and expand.
Now you have the flexibility to configure Vera to include items that don't require approval or signatures when managing qTest and Jira projects that encompass both GxP and non-GxP components.
With our new release, you can manage multiple policies in Vera that are tailored to individual teams' specific business rules. This enhancement provides you with greater precision in overseeing compliance implementation within your organization. In essence, this means you can now seamlessly integrate GxP and non-GxP elements, affording you the freedom to conduct testing with or without Vera approval. Ultimately, this enhancement expands support for diverse business processes, enhancing efficiency and compliance management.
Boosting performance and efficiency with Jira integration enhancements
In the past, implementations may have introduced migration challenges and compatibility concerns, potentially creating a learning curve for users. Additionally, you may have experienced downtime during updates, integration complexities to address, and potential cost implications to consider.
Now the Jira integration Route for Approval and Cancel Approval Route actions have been enhanced with new microservices and improved queuing. The enhanced Jira microservices will bring you improved performance, scalability, and reduced import times, leading to smoother workload management and streamlined testing processes. Users can enjoy a better experience and enhanced productivity with Vera and Jira, enabling you to streamline your testing processes like never before.
Stay tuned for more exciting new functionality from Vera later this year! If you would like to learn more about Vera, please contact us to schedule a demo.