Totango believes that everyone on the team should be able to write tests and own code quality. Totango's R&D team members picked up Tricentis Testim quickly, using it for frontend test automation coverage.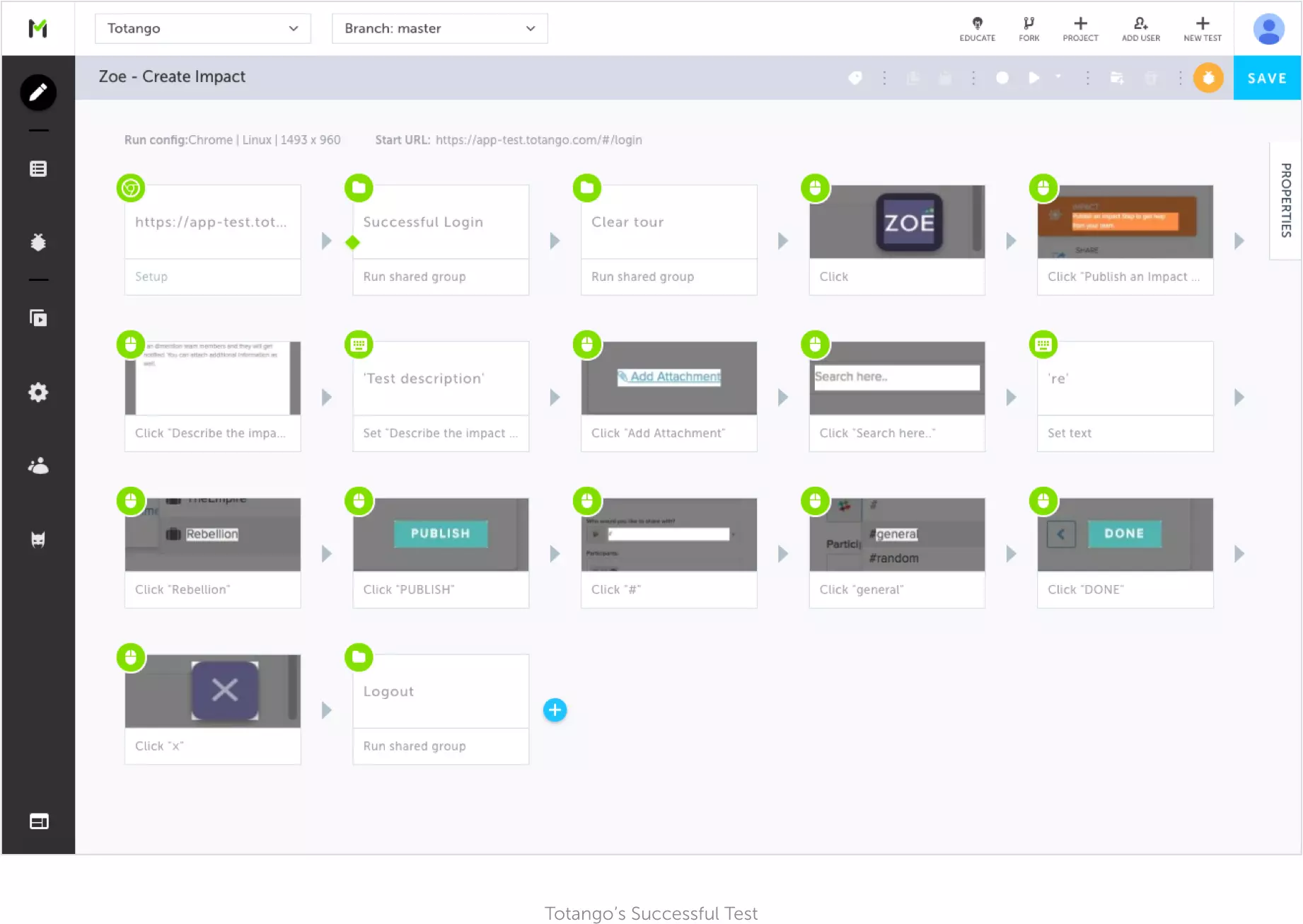 "Tricentis Testim's simple user interface makes it easy for our developers to add tests without a steep learning curve. We grew coverage by 30% in 3 months and found that very little maintenance is required so we can keep increasing coverage."
Totango was able to create a UI regression suite that gave the team confidence that things were not breaking while allowing them to add, expand, and grow without investing a ton of resources into their UI test automation. The regression suite is extremely valuable for the app development team as it serves as a safety net they can rely on when they make changes that break things.
Totango is now working to leverage Testim to not only help with code coverage but run various test scenarios in production. This provides app-level production monitoring to mitigate production malfunctions above and beyond code regressions.