Conference Highlights
Transformation and modernization: Two sides of the same coin
Transformation and modernization are two oft-repeated words today in the context of enterprises wanting to be future-ready. Understanding patterns of transformation and modernization along with synergies between them is critical for true digitalization. Join Ramesh Pai as he shares learnings from parallel ecosystem evolutions to demystify transformation and modernization. Understand the variety in QA approaches for each of modernization patterns driven by certain transformation themes with examples of client engagements led by Wipro.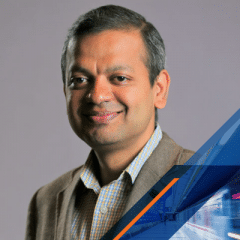 Ramesh Pai, Global Head, Quality Engineering + Testing, Wipro
Ramesh is currently the global head for quality engineering and testing practice, he is responsible for delivery, sales management, solutions, go to market and building new service offerings imperative for customer success. He has had over two decades of successful association with Wipro executing important roles including practice building, strategic test consulting, large QA programs management, oganizational QA strategy creation, portfolio analysis & optimization, client relationship management and account management. QA CoE blueprinting with focus on process standardization, implementing custom functional and regression automation solutions and emphasis on increased use of tools & accelerators for productivity improvement, QA CoE implementation and optimization for customers across industries.