As a QA leader or a test manager, you've likely had more than one instance when you needed to communicate important information to your entire team, regardless of their time zone, work hours, or location. Test management tools like Tricentis qTest are used by nearly everyone in a QA organization, making it an ideal medium for wider announcements. Dozens of our users agree and made announcement notifications the most widely requested feature for qTest in the Tricentis UserVoice feedback portal.
Introducing Announcements Notifications in Tricentis qTest
Announcement Notifications were introduced in the qTest 11.2 release, making it easy to schedule and display messages to your organization, with support for rich text. Announcement Notifications are managed by qTest administrators (who are usually a QA leader or test manager on the team), and viewable by every user within the organization. Because Announcement Notifications are delivered to all qTest users, today only one announcement is viewable at a given time, though others can be queued and scheduled for future dates (scheduling is based on the administrator's time zone).
To make an announcement as an administrator within qTest, select "Notifications" from your user drop-down menu in the upper right-hand corner. You'll be taken to the notifications page, where you can view current, upcoming, and expired notifications. Add and schedule your notification within the provided rich text box.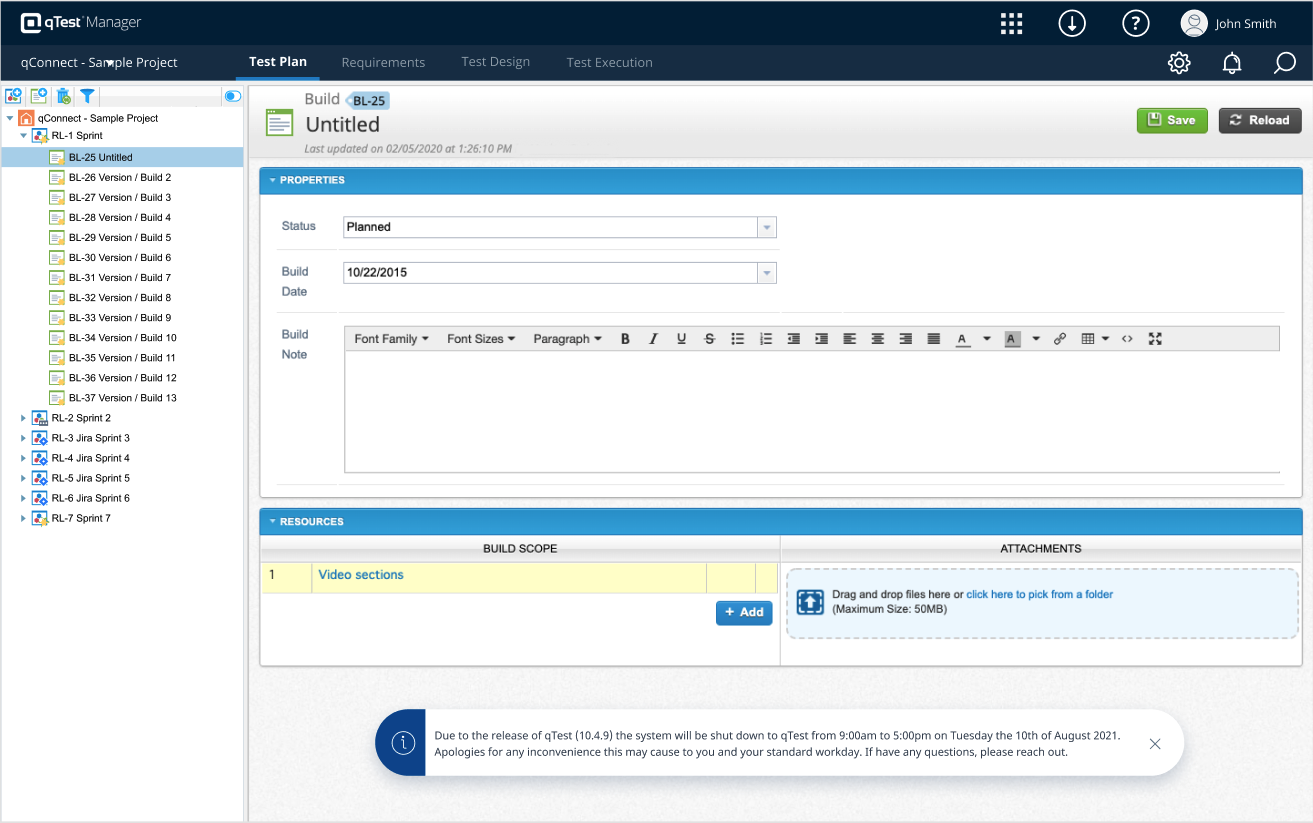 Get started with Announcement Notifications
Announcement Notifications are available today as part of the qTest 11.2 release to all qTest SaaS users, and will be delivered to our qTest On-Premises users with our next on-premises release later this year. If you are not a current qTest customer and would love to try this feature, check out qTest with a free trial.