We are pleased to announce the release of NeoLoad 2023.1! While there are many new features and enhancements in this version of our software, this article will focus on two of the most impactful upgrades for our customers.
2023.1? What version is this?
In an effort to standardize our product version numbers across Tricentis, we are moving to a new version numbering system for NeoLoad. In this system, 2023.1 represents the first release of NeoLoad in 2023. This is simply a naming convention change; although the previous version was 9.2, the upgrade process remains entirely consistent from past versions. There are several benefits to this new scheme as it relates to patching, support, and version currency, and will provide customers with greater clarity on how current their deployments of NeoLoad are. The release cadence for NeoLoad (approximately once every three months) means that our customers will have access to four releases each calendar year. So in 2024, we'd release 2024.1, 2024.2, 2024.3, and 2024.4, before our numbering system changes to 2025.1.
SSO Support for RealBrowser
When interacting with RealBrowser test scripts against applications that support Single Sign On (SSO) capabilities, the test scripts needed to be created in a way that user authentication is captured as part of the user flow. Not doing so could lead to scenarios where results could include unrealistic user paths through the system under test.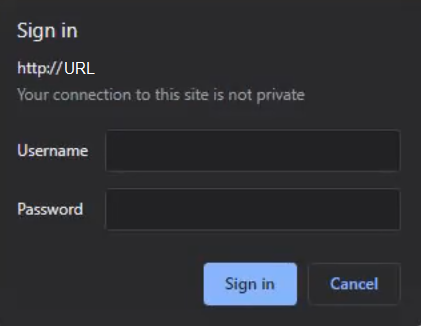 We are pleased to announce that support for passing SSO credentials has been added, allowing users to specify the login, password, and critically the origin URL for SSO support. These credentials will be passed when the application interrogates the browser object during the test run.

This initial release of SSO capabilities for RealBrowser includes support for NTLM and Kerberos; additional SSO options will be added in subsequent releases. It is important to remember that full support for SSO in our protocol-based user paths has been available within NeoLoad for several years.
This feature will be available to all NeoLoad customers on a current license model as soon as you upgrade to version 2023.1.
NeoLoad Web Objectives
As customers add performance testing into their CI/CD toolchains as part of a continuous performance practice, the volume of test results is anticipated to expand dramatically. In this new version of NeoLoad we've added a feature called Objectives, which allows testing organizations to define the success or failure of a test – the object of the test – to be based on static definitions, prior test results, or an automated process that determines this on your behalf.
While we view this automation of performance regression detection as most useful in CI/CD toolchains, it is broadly applicable to all NeoLoad testing activities and can be used with any test initiatives.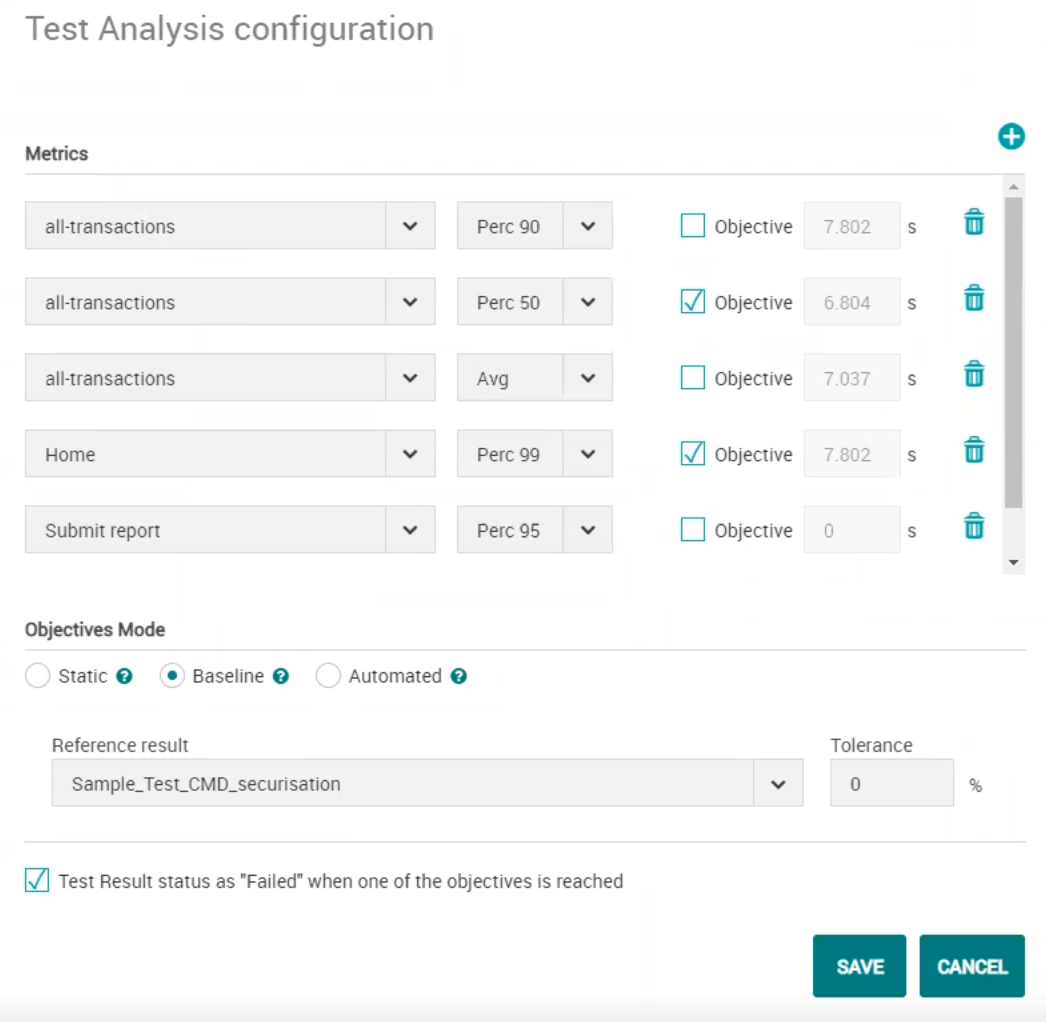 This allows our customers to define multiple metrics that are part of their test scenario and automatically compare them to a stated baseline value, within tolerance limits. This gives a performance engineering organization the freedom to encourage the implementation of performance testing within the CI/CD toolchains, while receiving automated notifications from NeoLoad when a substantial performance variance is detected in the system. This allows all stakeholders to prioritize their time and attention only when a performance test showcases a regression in the state of performance.
This feature will be available at no additional cost to all existing NeoLoad Web customers starting with version 2023.1.
Other features
As always, there are a host of other capabilities and features within this release. From security remediation and patches to the implementation of license usage tracking features and improvements to our integration to third-party software solutions, we've included dozens of minor enhancements based on industry research and customer feedback. We're thrilled to share each of these features and enhancements with the Tricentis community.
We have an exciting year for NeoLoad ahead, so be sure to stay tuned for additional announcements. In the meantime, please don't hesitate to reach out to your account manager or customer success team for any additional information you might need. Want to learn more about NeoLoad? Try it out for free.