All good manifestos deserve a video series, right? Well, who better to star in the SAP Testing Manifesto miniseries than Alex Ertl, Tricentis SAP expert and SAP TikTok legend. Alex has graciously agreed to provide his principle-by-principle insights on the manifesto in a monthly series.
SAP, manifestos, and unicorns don't often mix — but Alex's first video makes a great connection between Gene Kim's book The Unicorn Project, SAP S/4HANA migrations, and the SAP testing manifesto's first principle: embrace change or die.
Some key points:
Everyone from business leaders to SAP's own leaders are declaring that we need to embrace change and make smaller, faster, iterative changes to increase agility and responsiveness.
S/4HANA adoption typically results in near-constant change (from your organization's continuously evolving customizations and integrations as well as SAP's updates).
44% of SAP users in cloud or hybrid environments are now updating daily (per ASUG).
The testing strategies designed for substantially slower release cycles can't keep pace with the new speed of change; manual testing can't provide the required speed and risk coverage.
Smart impact analysis helps you embrace change by substantially reducing the amount of testing required for each change (by around 85%).
With smart impact analysis technologies like Tricentis LiveCompare, you get clear and rapid insight into what functionality is most important to test after a given update as well as what specific test cases will help you test that functionality most efficiently.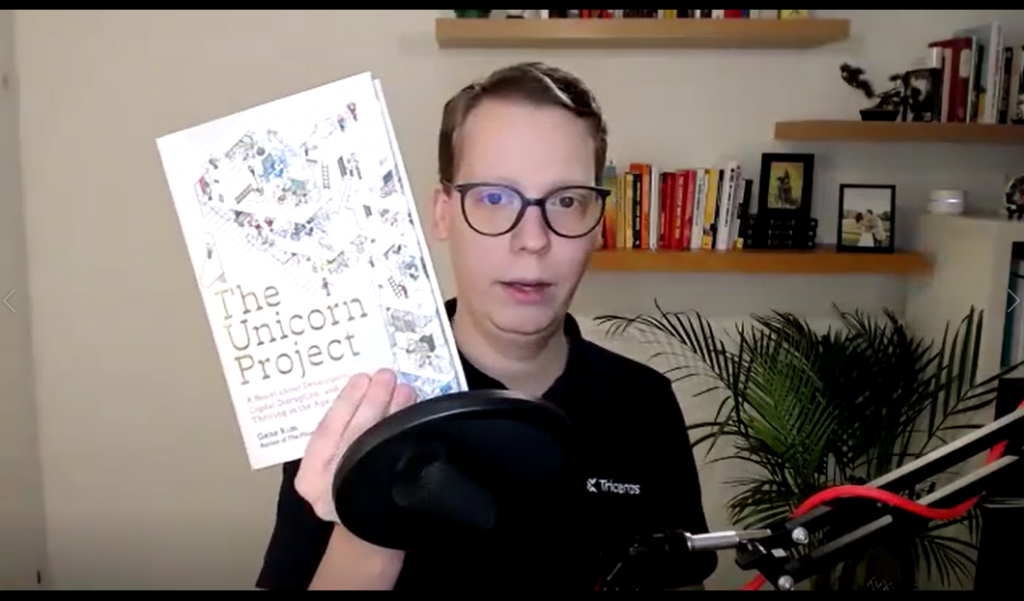 About the SAP Testing Manifesto
In case you missed it (or need a refresher), the SAP Testing Manifesto outlines 7 key principles that have consistently helped hundreds of SAP and Tricentis customers achieve some staggering benefits:
10x faster testing speeds, making weekly (even daily) releases a reality, turbocharging their SAP innovation.
90% risk reduction, helping enterprises keep their business running during their SAP transformations, minimizing disruption and eliminating the need for hypercare.
50% (or more) testing cost savings, which results in millions of dollars saved per year for large enterprises.
The 7 principles are explained in the SAP Testing Manifesto ebook. Here's a quick summary: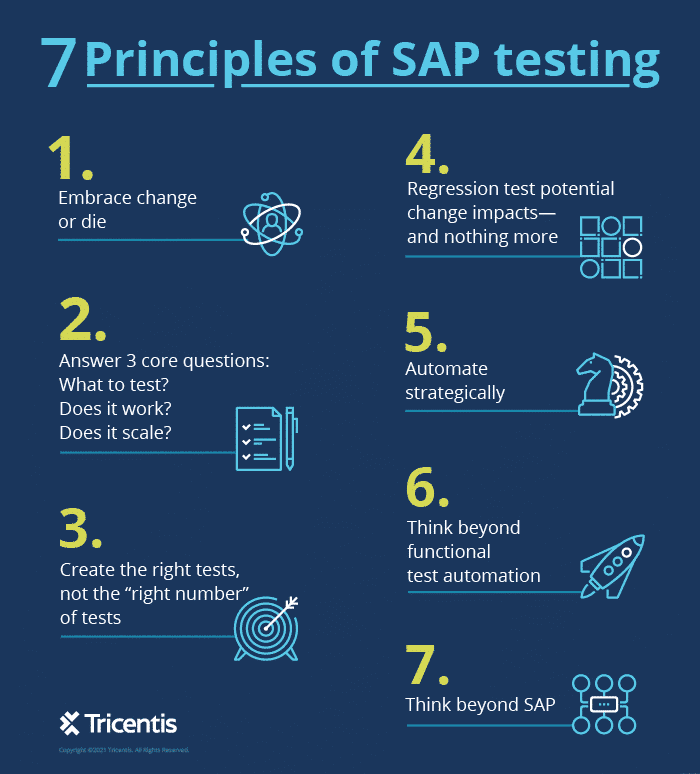 [Get the SAP Testing Manifesto ebook now]
SAP experts are already weighing in on the manifesto. Here's a quick look at the initial responses: