We are thrilled to introduce the latest updates to Tricentis Testim, bringing exciting new capabilities across the Testim platform. In this update, generative AI makes finding answers to your questions easier, mobile test authoring and execution in the cloud becomes completely seamless and zero-footprint, and test cases become even more stable using Machine Learning (ML) locators.
Find answers and documentation faster through generative AI
Generative AI can provide human-like responses to our questions in real time. Anyone who has used a chat agent like ChatGPT has seen how rapid advances in AI make it easier and faster to find relevant, contextual information. With this release, Testim leverages generative AI to offer a Help Assistant that can deliver concise answers to questions, locate documentation, or provide getting-started help for new teams looking for test automation best practices.
Now, you no longer need to search for documentation or chat live with support as an initial step. Help Assistant provides answers that go far beyond what could be easily found through a simple search by pulling from a wealth of available information, including documentation, support tickets, and usage examples. Conversations can span multiple questions and provide the opportunity to give feedback at each step to continuously improve responses. Beyond simply answering the question, Help Assistant also provides links to related videos, documentation, and other resources to boost your testing capabilities.
Help Assistant does the work for you and saves your team time and effort spent sifting through documentation to find the answer to an urgent question. If you're unable to find what you need with Help Assistant, you can still connect with Testim's best-in-class support whenever you need it.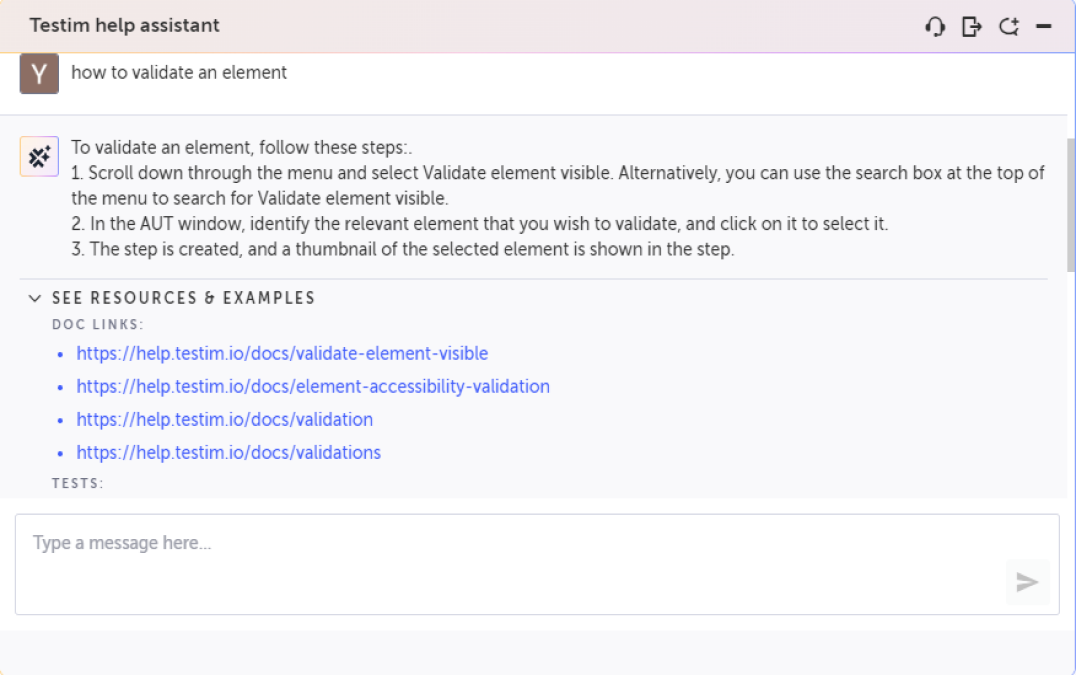 Testim Mobile: Zero-footprint authoring and improved test stability
As part of the recently announced Tricentis Mobile solution, we introduced the Virtual Mobile Grid. This release builds upon the Virtual Mobile Grid with true zero-footprint authoring in the cloud. Now users can seamlessly author and execute tests remotely on the Virtual Mobile Grid. There is no need for complicated setup of local devices or a local agent prior to authoring tests. Out of the box, you're able to get started using virtual devices in the cloud.
Simply select to execute your tests using virtual devices (Virtual Mobile Grid), physical devices (Tricentis Device Cloud), or third-party grids. With zero-footprint authoring, setting up devices to create and execute tests becomes much simpler and faster. You can hit the ground running and with greater coverage across a wide range of iOS and Android devices, gaining greater throughput using the parallel execution of a cloud-based grid.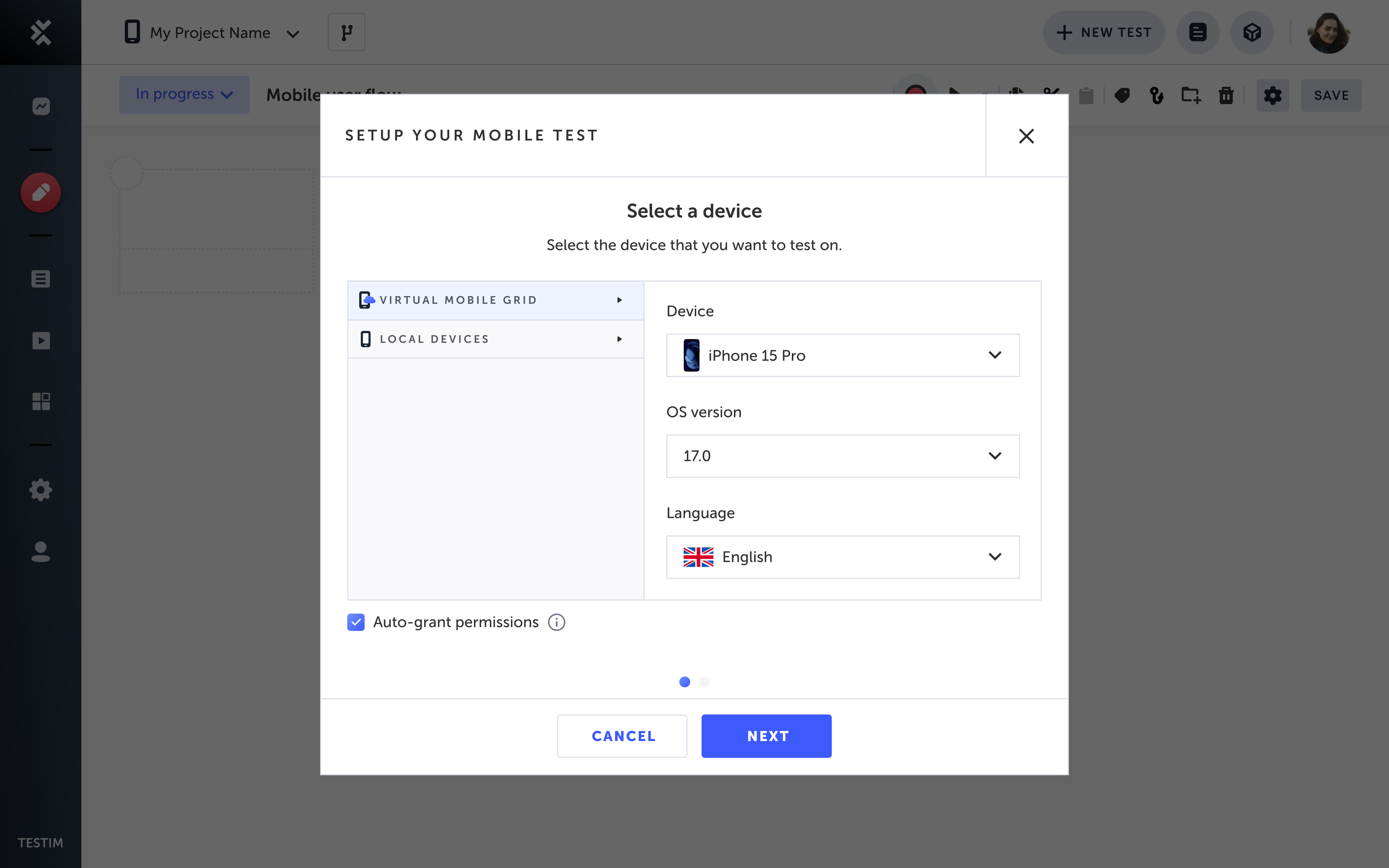 Our existing smart locators, which adapt and learn to provide greater test stability, have also been enhanced. Smart locators allow tests to recognize elements using application attributes. In particular, Testim's locators leverage multiple attributes, allowing tests to find application elements and keep working even if an application changes. With enhanced ML-based locators Testim Mobile takes this capability to the next level, where adaptive locators continuously train and improve for greater adaptability and resilience to UI changes. These ML-based locators have been shown to provide significantly better classification performance across real user applications.
Bringing together test authoring and Jira test management
Another recently announced capability brings together Testim with Tricentis Test Management (TTM) for Jira. This integration provides seamless connectivity between test automation and test management. You can map tests created in Testim directly to test cases in Jira to automatically track test results and coverage. Testim users can reduce manual effort and get moving in Jira faster by automatically creating test cases in TTM for Jira with the click of a button.
Bringing together Testim and TTM for Jira ensures that test automation and measured test coverage use the same set of requirements, providing greater confidence and fewer manual errors. This connected solution reduces the manual work of authoring tests, creating and maintaining test cases in Jira, and tracking and analyzing results.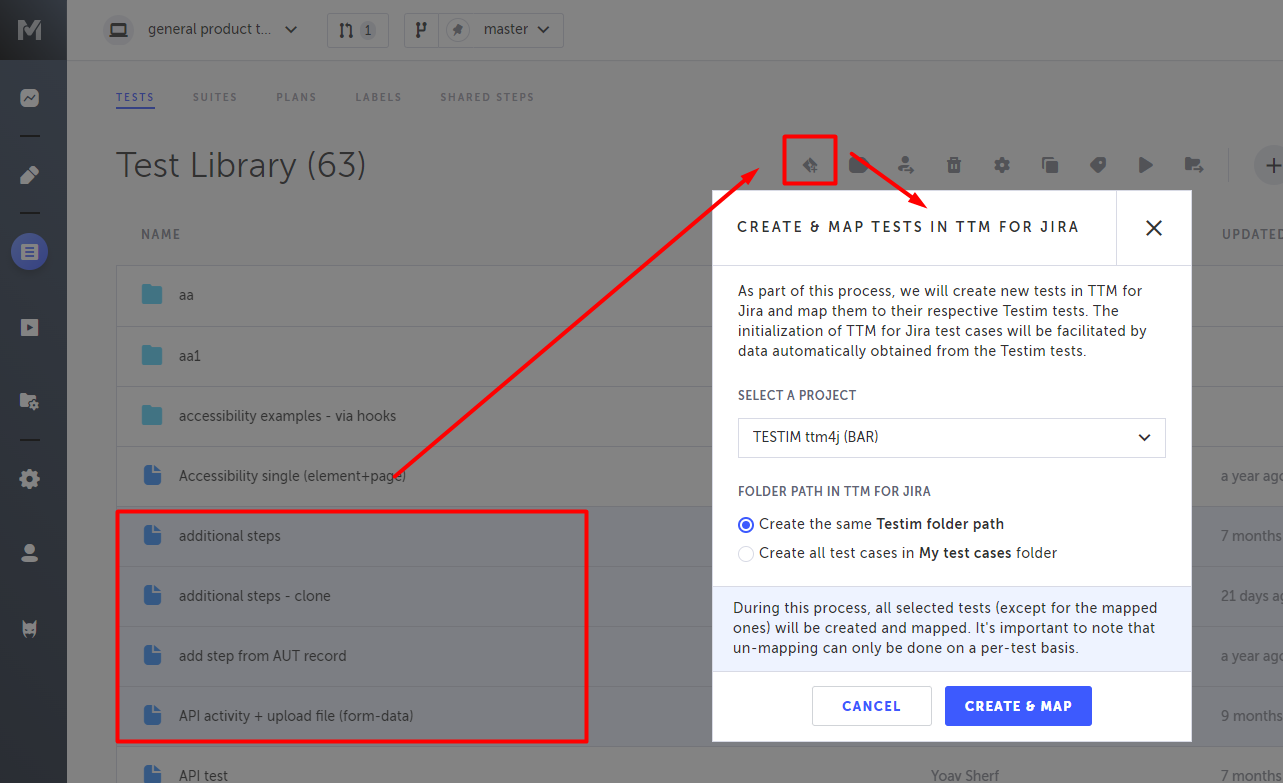 Automatically insert email validation checks
Codeless email validation automatically inserts email validation checks without the need for customized JavaScript, making it easier for non-technical testers to create more powerful tests quickly and easily. Filter based on information that includes received time, subject, or body text including links embedded in the email. With built-in step verification, users can also run email validation for an individual step without needing to run the entire test.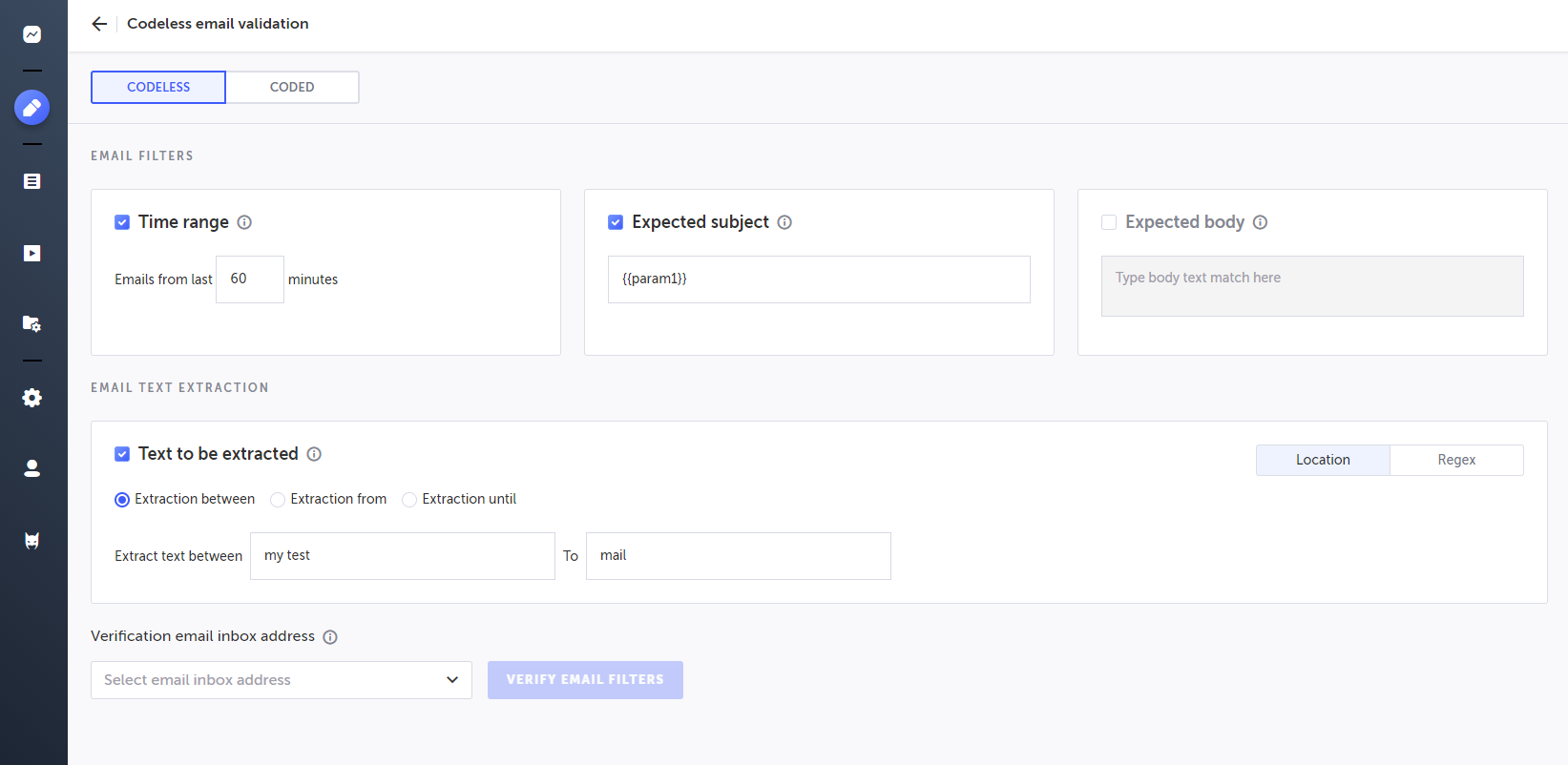 Ready to dive deeper into Testim's capabilities? Register for our upcoming webinar on December 5, Testim releases no-code functionality, zero-footprint authoring, and more to simplify web and mobile testing and get a firsthand look at our cutting-edge capabilities. Or, watch a 5-minute overview or try a 14-day free trial!