We're pleased to announce that we are delivering the following Tricentis product updates across our entire portfolio. Updates have already begun rolling out and will be complete by June 10th.
Tosca 15.2
Speed up test execution & simplify reporting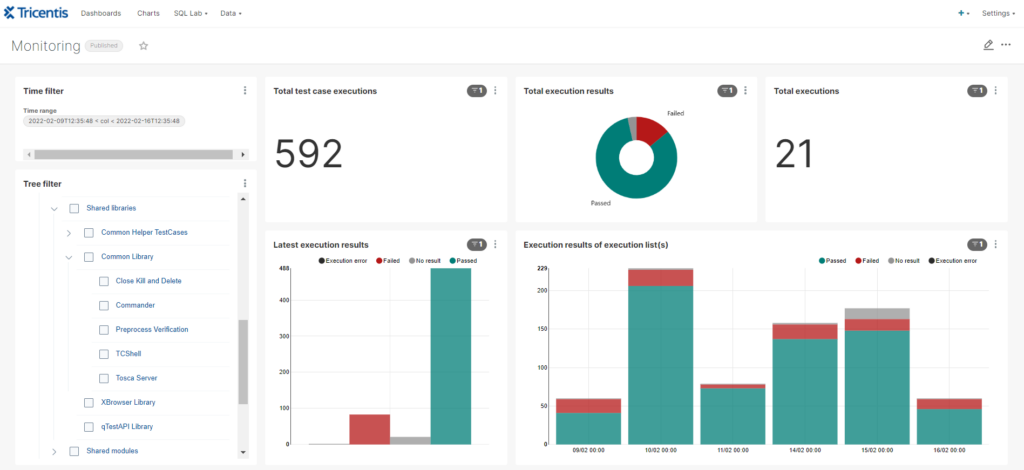 Tosca Dashboards is an enhanced web-based reporting solution that lets teams easily view and share reports on testing progress with key business stakeholders so that they can release with more confidence.
Flexible test execution: Quickly decide where to run your tests – in the cloud or on premises – and tie testing into CI/CD pipelines through a lightweight open API. We've also made it easier to run your Tosca tests across Elastic Execution Grid or DEX, removing the need to maintain Tosca CI executables.
Key vault integration: Ensure your test data stays secure and encrypted by connecting Tosca to a key vault such as Hashi Corp. You can quickly retrieve and manage sensitive data used for your application under test.
Mobile testing is even easier to perform with our latest UX enhancements. For hybrid application testing, you can now select multiple webviews for scanning controls. We've also added capabilities to scanning image-based applications by allowing you to scan controls directly from the Mobile Scan window.
Execution recorder: Create an MP4 video recording of your test executions. You can investigate and document the exact moment of failure for your system under test.
Support for the latest SAP innovations: Tosca 15.2 offers support for the latest SAP applications and features including SAP UI5 1.99 Fiori, SAP Gui (Quartz theme), and more flexible integration to SolMan.
Curious to learn more about Tosca Dashboards?
Join us for our upcoming webinar Speed up test execution and simplify real-time reporting with Tosca 15.2 on June 16, 2022.
NeoLoad 8.2
Get started with SaaS-based load testing in minutes
14-day SaaS trial: Shorten the time to get up and running with performance testing. With the new NeoLoad SaaS-based trial, you can create and execute your first load tests and analyze test results within minutes. Show other team members how to leverage a fully serviced-based approach to quickly load and performance test internal and external applications and APIs.
Dedicated IPs: Test applications protected by a firewall by creating and executing tests within a SaaS-based UX. You can generate load from the cloud, saving time to procure, manage, and eliminate the wait for IT resources for testing. NeoLoad also notifies you when IPs have reached a maximum limit and gives you the ability to release IPs for more testing.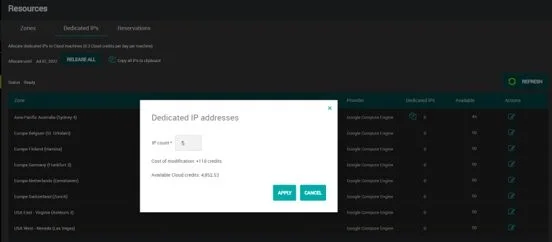 Test overview page: New web-based reporting UX for consuming performance test results across many CI pipeline runs to keep a pulse on any regressions on a continuous basis, making analysis quicker and easier.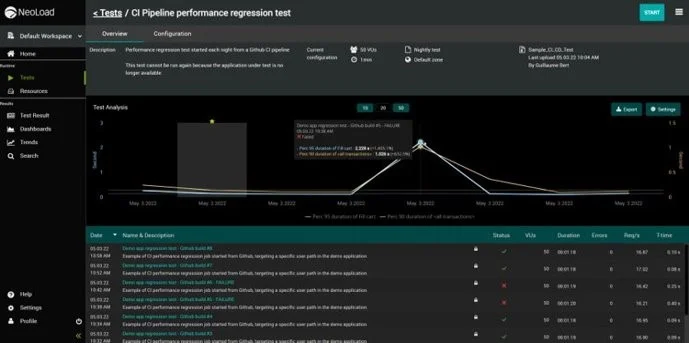 See SaaS based performance testing in action at our next Virtual Summit session on How to load and performance test in minutes using a SaaS based approach or get started with the NeoLoad SaaS trial today.
qTest 11.1
Granular test plan controls and improved communications
Improved user management with email changes. qTest administrators can now modify email addresses for users with fewer steps. Available now in qTest 11.1.
Org-wide communications with announcement banner. Inform team members who log into qTest of important news, like planned downtime or policy and process changes, with the qTest announcement banner feature, the most upvoted qTest feature in UserVoice. Available in the coming weeks with qTest 11.2.
More granular controls for test cases with custom test steps. Additional custom columns for test cases support rich text and drop-down options for test steps. Available in the coming weeks with qTest 11.2.
LiveCompare 4.8
More accurate test recommendations and other improvements
More accurate test recommendations: When SAP data changes need testing, LiveCompare's Intelligent Test Selection capability can now find matching test cases in Tosca even if the data change was stored by SAP in a different language.
Minimum authorization requirements: We've refined LiveCompare's default SAP Authorization Role to provide access to only the objects (functions, tables, other SAP application resources) needed for LiveCompare's default capabilities. Users can continue to edit authorizations in SAP if they need access to objects not included in the default Role.
Tosca execution list reuse: If you have integrated LiveCompare with Tricentis Tosca, you can now choose to reuse a test execution list that was previously generated by LiveCompare instead of having LiveCompare generate a new one each time.
Obsolete Fiori component reporting: LiveCompare's SAP HANA Upgrade Analysis now reports any Fiori components used in your SAP system that will become obsolete in your upgraded HANA environment.
Vera 22.2
Enhanced Jira integration, improved record controls, and streamlined policy editing
Recently added to the Tricentis solution portfolio through the acquisition of Tx3 Services, Tricentis Vera™ provides critical FDA compliance features to streamline software testing and computer systems validation in life sciences.
Enhanced Vera integration support for Jira and Jira webhooks: Vera now supports improved Jira workflows and states. This includes the addition of statuses to indicate "pending Vera action" and "Vera error" in instances where routed records hit processing errors and do not fully route for approval. Coupled with return messages and the ability to manage retries, this enhancement builds on the integration stability and improves error handling. The enhanced integration also serves to provide improved visibility between Vera and Jira issues.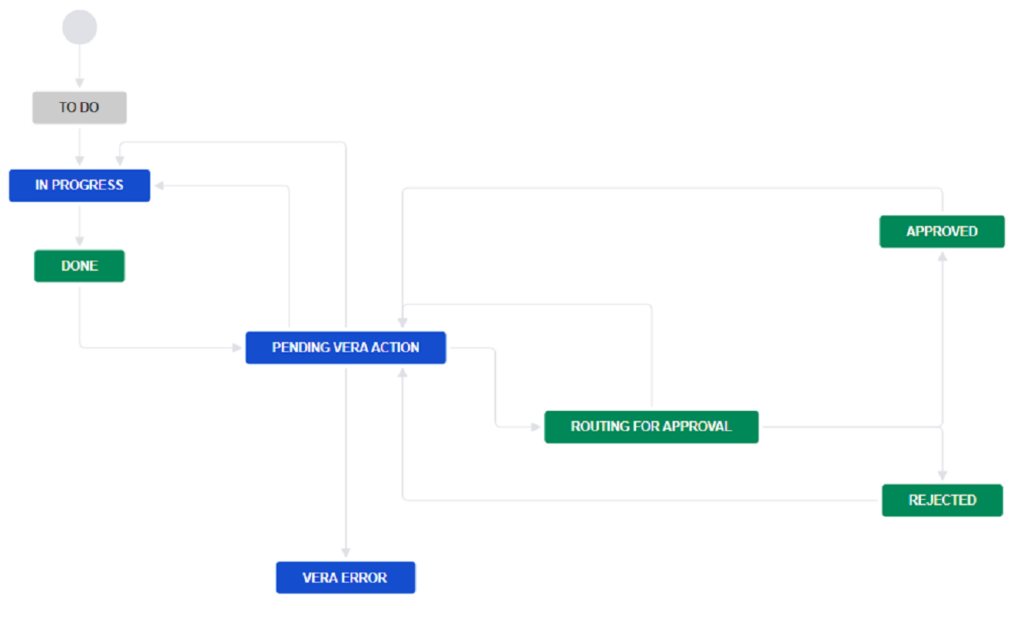 Vera project domain exclusions: Projects can now be assigned to specific domains. Subsequently, users will only be notified of project changes/updates that are made in their domain and they will not be able to view/sign records for projects not in their domain. This will simplify the review and approval portal for users as well as contribute to enhanced record control capabilities.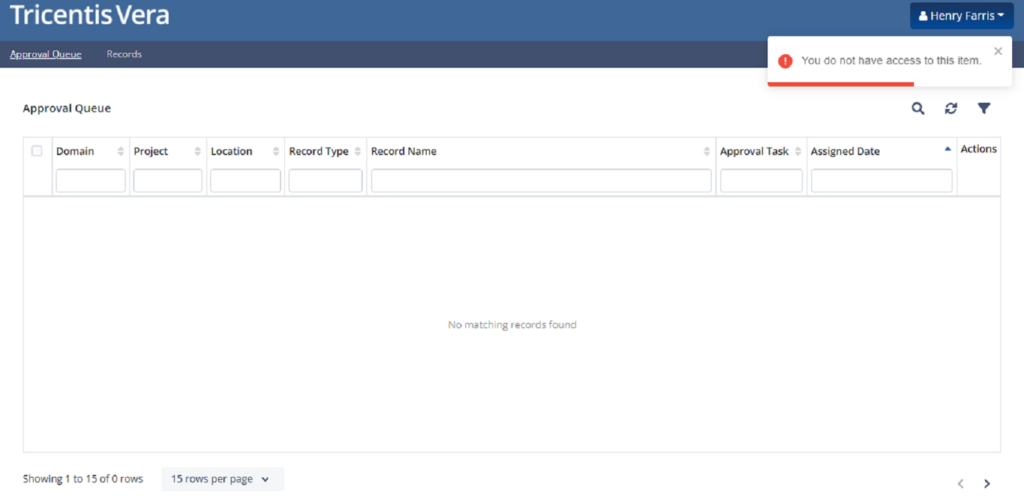 New web portal policy file capabilities: Enhances ease of use for admins to access and modify Vera policies. In addition, restarts will no longer be needed to deploy policy changes.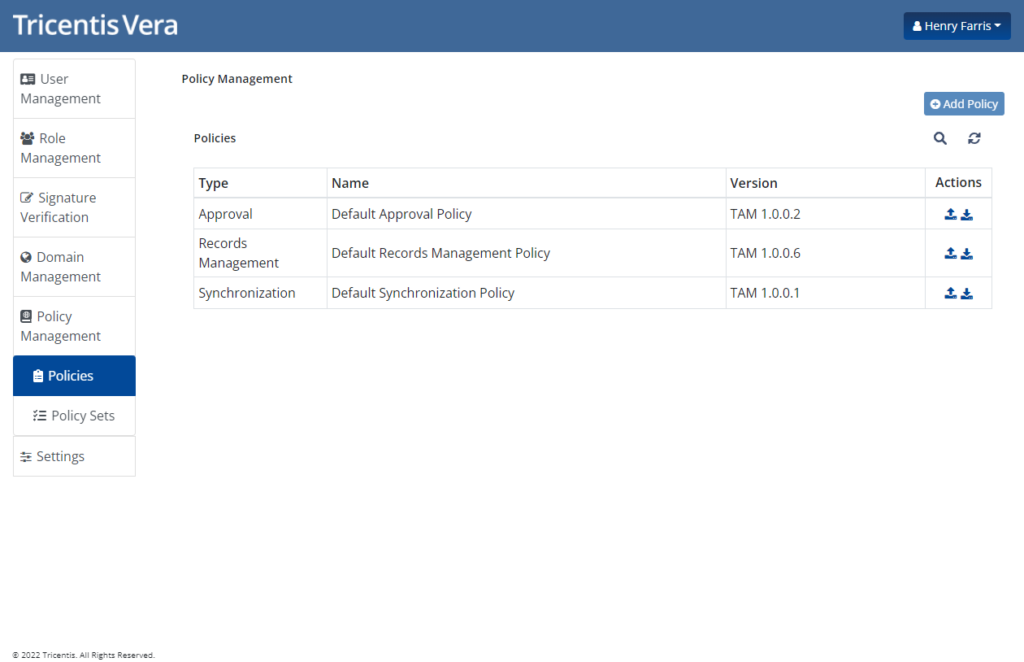 TTA for ServiceNow 3.0
Effortless test case creation, certified by ServiceNow
Tricentis Test Automation (TTA) version 3.0 for ServiceNow has received certification from ServiceNow and is now available in the ServiceNow Store. As a ServiceNow Built on Now™, natively built application for the ServiceNow® Platform, TTA for ServiceNow enables 40x faster releases of digital workflows, applications, and platform updates. This state-of-the-art testing tool is ideal for ServiceNow admins, developers, and platform owners.
With over 600+ commands, application teams can now test the entire ServiceNow platform (including native mobile apps) from the inside out and deliver new functionality faster and defect free to production. Get value from Day 1 with easy-to-use and powerful capabilities to provide immediate productivity benefits for your entire team.
What's new?
ServiceNow certified: The only certified built on Now app to easily create new test cases and future proof future releases. Work in ServiceNow and streamline your testing processes.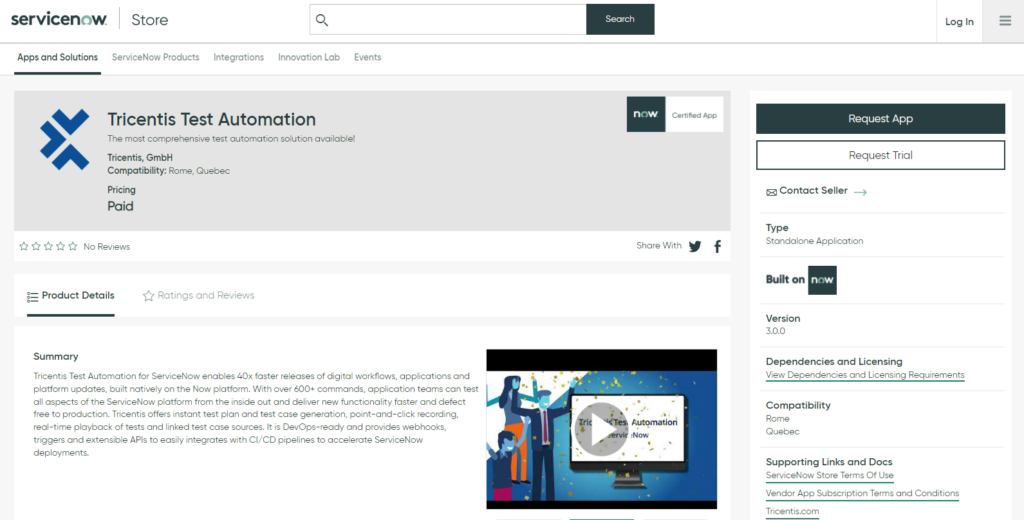 Flexible purchasing options:  TTA for ServiceNow can now be purchased from the ServiceNow Marketplace. You can quickly get started at a minimal price.
Free trials: Any ServiceNow user can request a free trial to demo TTA for ServiceNow on their instance. We'll show you how powerful and simple this product is at no risk.
Frictionless installation: TTA for ServiceNow can be installed instantly with just a simple click. In a matter of minutes you'll be up and running.
Case Creator enhancement: Automatically create full unit and functional test cases from your ServiceNow configuration and data, including tests already created in ATF. Save time by no longer creating manual test cases.
All new Recorder: The Recorder v3.0 provides you with the ability to both create and execute test cases in the browser. This streamlines and accelerates test case creation and maintenance while greatly improving the user experience.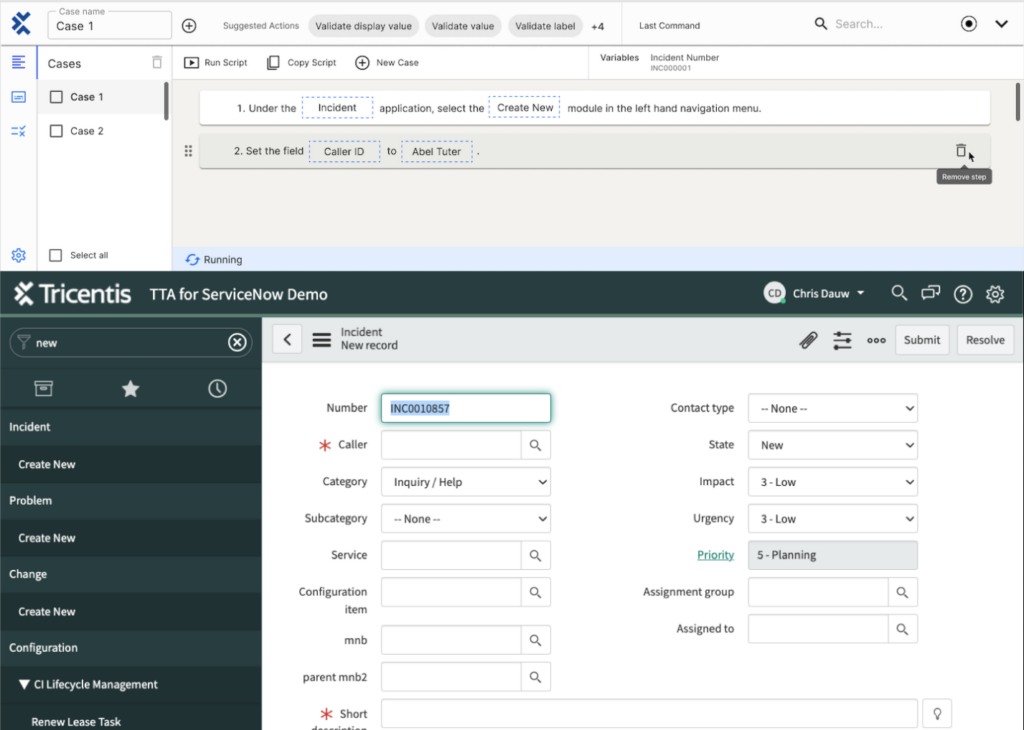 Native ServiceNow mobile app testing 1.0 (Beta): Full support for iOS / Android ServiceNow mobile applications. You can now test automation and workflow validation across all ServiceNow form factors.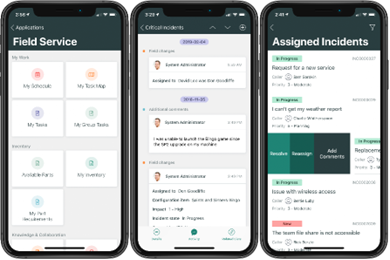 Tricentis Visual Studio Code (VSC) plugin for ServiceNow 1.6.7: Write and execute tests in ServiceNow's preferred IDE. The plugin automatically syncs with ServiceNow and the Tricentis Test Automation repository.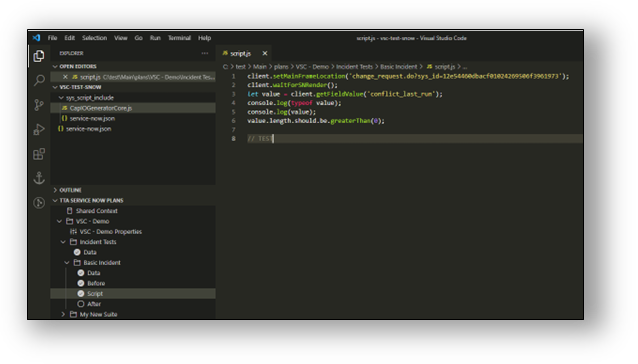 Learn more about how TTA for ServiceNow can automate your critical testing processes.
Data Integrity 15.2
Expanded support for cloud blob storage and JSON data comparison
Native blob storage support: New support for files stored on cloud storage providers such as Amazon S3, Google Cloud, Azure Blob Storage, IBM Cloud Object Storage, Alibaba Object Storage Service, Tencent Cloud Object Storage and more.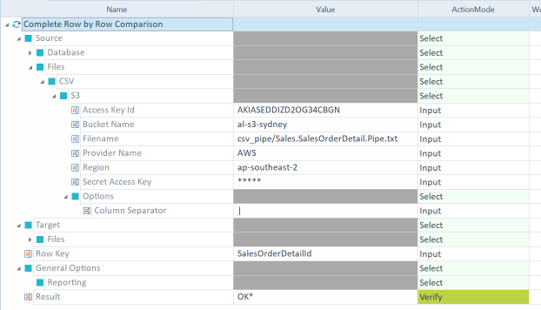 Enhanced JSON data comparison: JSON files can now be compared to other JSON files and to tabular data (files and databases), enabling automated data comparison testing between structured and semi-structured data.