Cloud infrastructure, services, and applications are undoubtedly key enablers of digital business today. But for organizations without the luxury of being born in the cloud, getting there can be hard. A successful cloud strategy is often a complex tradeoff between budget, time, risk, and talent – all unique to the business itself. With recent product releases, we're helping our customers accelerate their journey to the cloud, by helping them:
Adopt cloud-based test automation and management solutions
Build and test cloud-native and mobile applications
Migrate existing applications and data to the cloud with confidence
Adopt cloud-based test automation and management
Whether you choose SaaS testing solutions or self-manage them on public cloud infrastructure, Tricentis has you covered. We're not only enhancing our own SaaS offerings with new features and capabilities, we're also making it easier for customers who prefer to self-manage their testing solutions to deploy, secure and run them in the cloud.
In our most recent releases:
Tricentis qTest runs on Kubernetes, providing a faster, more scalable, and resilient test management solution for our customers. Self-managed customers gained the option to manage qTest with Kubernetes, starting with the qTest 11.0 release.
Tosca 15 customers can now manage their installation more easily and securely in the cloud with Tosca server gateway. The new update service also enables customers to more easily keep up with features by downloading individual engines or components of Tosca. Curious how it works? Watch the video below!
With the NeoLoad 8 release, NeoLoad customers can generate load in the cloud from the NeoLoad SaaS UI, and execute load tests within five minutes as a fully-managed, on-demand service in the public cloud. Organizations new to NeoLoad can get started with a free trial.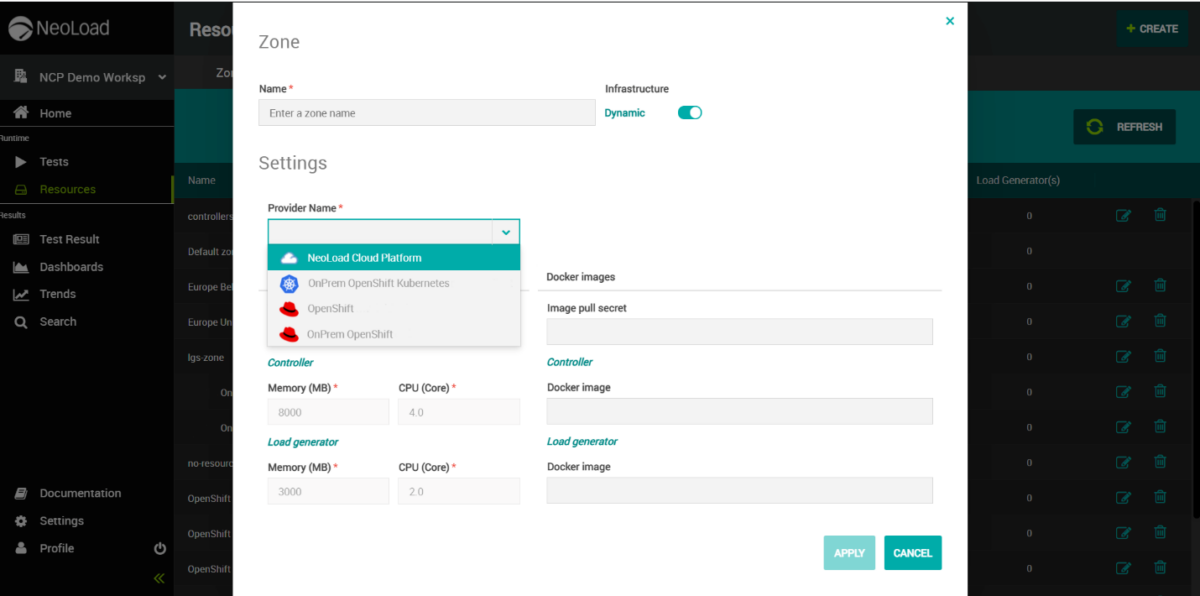 Build cloud-native and mobile applications
Cloud-native and mobile applications are the new default architectures for innovation. By 2023, over 500 million applications will be deployed using cloud-native approaches, while nearly three-quarters of the world will use only mobile phones to access the internet by 2025 – and both architectures call for new approaches to software testing. User expectations for quick updates, along with wide variability in standards and platforms require frequent, automated testing with an even wider set of tools, all in close collaboration with development.
To help you build and deliver cloud-native and mobile applications, we've upleveled our Tosca mobile testing capabilities, and added new capabilities in qTest to enable closer collaboration between testing and development for modern applications across the Tricentis platform:
To keep testing in lockstep with development, we've previewed a new integration between Azure Boards and qTest. Azure Boards is a popular alternative to Jira for managing development, and we're frequently asked to streamline using Boards with our test management offering. The integration is open source, customizable, and extensible for your needs – read more about it here or check it out on GitHub.
on-demand webinar, including:

A new mobile engine that supports the latest iOS and Android OS versions and devices
The ability to automate test suites for iOS with a Windows machine
Support for cross-platform testing for Flutter-based iOS and Android applications, as well as React Native support
Simplified mobile cloud connectivity supporting emulators and simulators for virtual device testing
Migrate core IT applications and data to the cloud with confidence
When it comes to migrating your applications to the cloud, your options range from lift-and-shift, refactoring them with modern architectures, or replatforming on SaaS solutions. The reality is that you will likely use different migration strategies for different applications. By taking a comprehensive approach to data integrity, performance, security, functional and business process verification, you'll keep your business running smoothly and your cloud migration will be successful.
migrating SAP solutions to the cloud.  Tricentis and SAP are partnering to help you get your cloud migrations right the first time. To help this effort, LiveCompare 4.6 has shipped new features to help you reduce business risk before, during, and after your migration:
Our new Streams feature allows teams to pre-configure LiveCompare for different scenarios. This will save time and cut complexity for LiveCompare users, removing the need for them to figure out the right SAP systems and test repositories to use for a given release candidate.
We've also expanded our impact analysis capabilities for SAP BusinessWarehouse on HANA, made impact analysis for SAP Fiori apps more efficient, and added impact analysis capabilities for SAP web services and SAP Web Dynpro apps.
Additional product enhancements
We're always improving the capabilities, usability, and security of our products. In addition to the features noted above, Tricentis is shipping the following improvements across our portfolio:
qTest 11: Improved compatibility with Tosca through synchronized execution logs, selective test case sharing across projects, plus performance enhancements for qTest Insights.
Tosca 15: Enhanced capabilities to uniquely identify controls through XScan, support for HOST automation without the need to use emulators, support for Microsoft Edge and Chromium browser automation.
NeoLoad 8: Ability to define deletion policies for test results at the workspace level, Tosca integration update for cohesive and strong portfolio integration, results API now allows export of results for custom archiving, better analysis through comparison reports with multiple results, and more.
Learn more about how we can help you deliver cloud-based applications with confidence
To get started with the new features outlined in this product update, join us for on-demand or upcoming webinars:
On-demand
Upcoming
trial or demo.